At Sourcing Playground, we believe in making things better. We want to reward suppliers and manufacturers who are working hard to help making the fashion industry more Ethical and more Sustainable.
Therefore, we made the decision to give a free Business account for up to 1 year to manufacturers with verifiable ethical or sustainable certifications (total value $900).
This move will make it easier for buyers to source from more ethical and sustainable manufacturers like yourselves.
Who is eligible
We believe in making things better, but also in transparency. To ensure that all suppliers are certified, we only accept certification from the following internationally recognised programs:
ACCORD
BAP (Best Aquaculture Practices)
BCI (Better Cotton Initiative)
Fair Trade (Certified by Flocert)
FSC (Forest Stewardship Council)
GOTS (Global Organic Textile Standard)
LEED (Leadership in Energy and Environmental Design)
OEKO-TEX
OTA (Organic Trade Association)
RDS (Responsible Down Standard)
SA8000
Vegan Society
WFTO (World Fair Trade Organisation)
WRAP (Wordwide Responsible Accredited Production)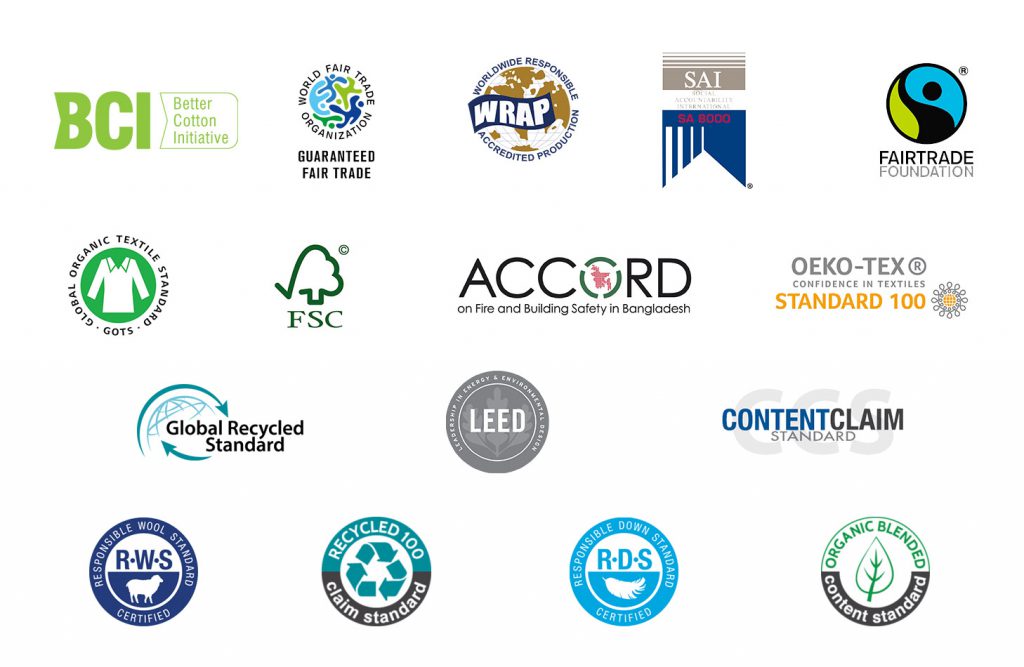 Only current, up to date and verifiable certification / membership will be accepted. Most of these provide and ID which you will need to provide.
Note for trading companies: we recognise that, in some cases, some accredited factories / manufacturers work with trading company for sales purpose. In this case, you may be eligible for the offer with up to 3 month free. You will need to clearly state on your profile which manufacturer you are working with, and we will need to receive an confirmation for the manufacturers that you are an official agent for them.
How to apply
There are 2 ways for you to apply:
Option 1: Sign up as a supplier on Sourcing Playground. Once signed up, complete your profile and add your certification(s) there. When this is done, simply reach out to us on the chat and we will verify your account + activate your free membership.
Option 2: Reach out to us using the form below if you have any questions before signing up.