Sourcing Playground is really pleased to announce that we have been awarded funding by Innovate UK, the UK's innovation agency, selected from a huge 8600 applications across the UK.
The Business-led innovation in response to global disruption grant was set up to fund innovative projects aimed at helping those sectors, jobs and industries that have been severely impacted by the Covid-19 pandemic.
The Challenge
The coronavirus pandemic has seen unprecedented impacts to the UK retail market, affecting supply chains, customer spending / sales and staff constraints, due to countrywide lockdowns.
24% of British retailers have seen severe disruption to supply chains, with only 7% saying they had enough flexibility in supply chains to be able to switch suppliers. (Retail Economics, 2020).
The project tackles supply chain issues arising from Coronavirus (and other key geo-political threats), and now with the support of Innovate UK, Sourcing Playground will be developing an online web application allowing retailers to discover and qualify global manufacturers in 3 days as opposed to 3 months harnessing AI and cutting edge data driven insights to make more confident buying decisions, fast.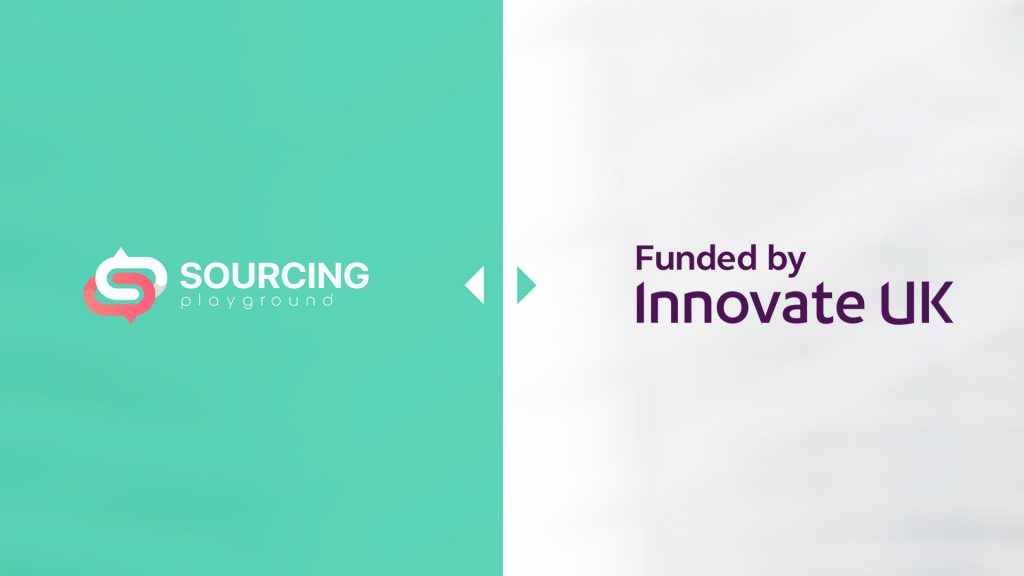 Project Plan
The project will start on the 1st July and will continue until the end of September.
The innovative project has three main objectives:
Improving UK retailers' competitiveness and speed to market – reducing 47% of companies' internal associated sourcing costs
Increasing their supply chains' resilience through diversification
Improving companies' digital capabilities ensuring buying roles and jobs remain within the UK.
The technology developed will significantly enhance procurement and sourcing capabilities in house, with one of the most powerful databases for the retail sector. Providing; unique market intelligence, unrivalled supplier transparency, insights into competitors supply chain and validated manufacturers. True supplier transparency allows our customers to make better and faster decisions.
Heather Williams, CEO of Sourcing Playground says: "It's welcomed news to see that the government not only understands but is prioritising the need to invest in the UK's tech and innovation market. As businesses, if we can focus on growing in line with anticipated consumer and market needs, we'll be able to bolster both global competitiveness and economic recovery.
"Although many companies have an online presence, the current pandemic has sped up the behavioural shift in adopting digital services, which will only increase as time goes on.
"Companies like Sourcing Playground exist to push the boundaries of tech and meet needs that retailers and suppliers don't even realise they have yet. But still being in the relatively early stages, backing is essential."
Rt. Hon. Tobias Ellwood, local MP for Bournemouth East says: "I am delighted that Sourcing Playground has been successful in their application for a grant from the Innovate UK competition. Funding such as this is vital for enhancing our global competitiveness and for supporting innovative UK businesses such as Sourcing Playground during the unprecedented time.
"The work done by the businesses awarded an Innovate UK grant is helping to make the UK more resilient to similar disruption in the long-term and I very much look forward to seeing the work done by Sourcing Playground on their next 6 month project, when a time when sourcing and procurement operations for retail and consumer goods has never been more important"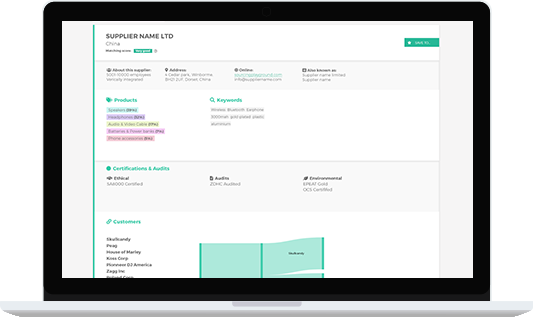 If you are interested in how our solution could help your organisation to provide supplier transparency and digital sourcing, we invite you to test our software now and as it progresses through development.
We are keen to ensure that our solution meets the needs of those requiring upgraded supplier insights and digital sourcing so you are welcome to request access to be part of our early innovator companies.
Request Access
This project is funded by Innovate UK, the UK's innovation agency. Innovate UK drives productivity and economic growth by supporting businesses to develop and realise the potential of new ideas. Connecting businesses to the partners, customers and investors that can help turn ideas into commercially successful products and services and business growth. Funding business and research collaborations to accelerate innovation and drive business investment into R&D. Support is available to businesses across all economic sectors, value chains and UK regions. Innovate UK is part of UK Research and Innovation. For more information visit www.innovateuk.ukri.org