Q1. Give us a brief introduction to yourself & your company?
My name is Syed Saeed Alam and I am the founder and CEO of Alamsco International.

I am in agri-business sourcing Import/Export and International Trade. I started my company in October 2012 following a phenomenal life-changing professional and personal experience. First I started my business as an importer for high-tech computer products while after a short hiatus I geared up for exports. As a founder and CEO I look forward to take strategic approach to global market expansion. I adopt in my company what I learned through my past sales and marketing footprint and to leverage my experience as an international business opportunist and hit the ground running. The entrepreneurial instinct is in my DNA while I aim to remain true to my vision and look at the better ways in which my ethos is received in the global market.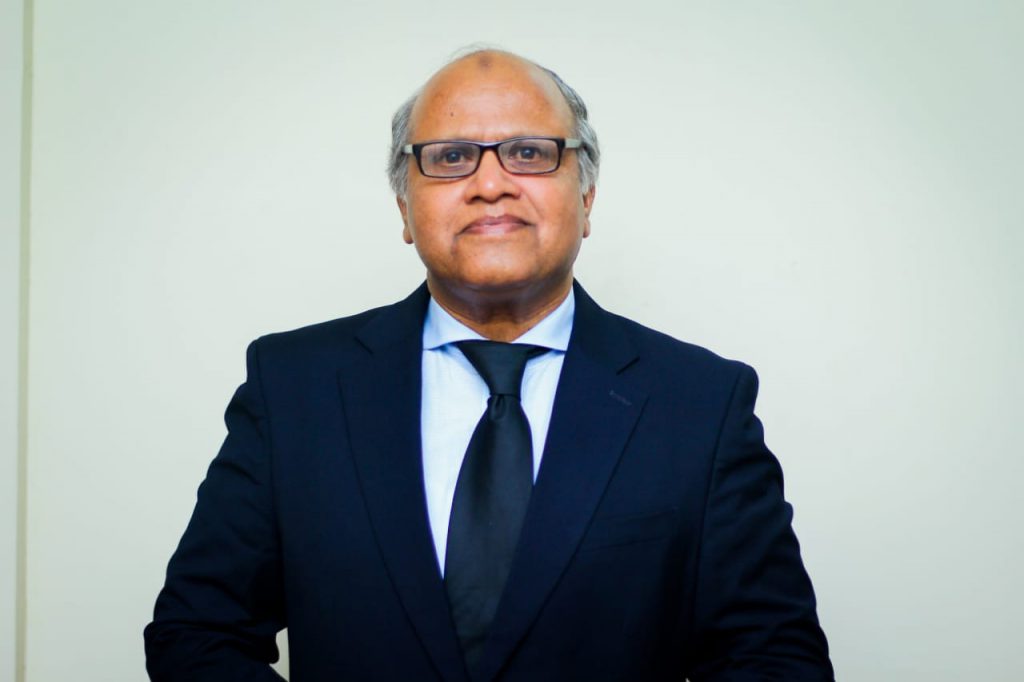 Q2. What country are you based in and what is your country best known for?
I am based in Karachi- Pakistan which is a business hub and financial capital of the country. The population of Pakistan is approx 204.60 million. Pakistan is an agricultural country which is an important sector in the country's economy. This sector directly supports the country's population and accounts for 26% of gross domestic product. The major agricultural crops include fine quality cotton, wheat, rice, sugarcane, fruits and vegetables.
3. How many years have you been established for and how many employees do you have? How / why did you decide to own your own company in manufacturing?
I have been in the business for six years and my company has 2-10 employees. The business world is very volatile with many uncertainties that requires extraordinary mettle and many exceptional capabilities to navigate the terrain. In fact, business is my passion and I like the challenges that come along with it. The core driver was my own personal pain with the import process. It was through some trial and errors in importing goods in Pakistan with a high landing cost and frequent changes occurred in the local foreign currency rates in the past. Ultimately, I felt the need for a change and an upgrade resulting playing myself in the export arena where I find more leverage and excitement.
Q4. Explain the products & services you can offer to buyers? Have you worked with any major companies in the past?
Alamsco International is in agri-business and exporting agro commodities from Pakistan which are locally produced. I am one of the leading exporters of fine quality Red Chillies, Plain & Red Kidney Beans, Lentils, Wheat Flour, White Fine Flour, Maize, Basmati Rice, Sugar, Pink Salt and all other varied agricultural commodities as demanded by our customers. Currently, I have been in a final negotiation stage with a major and renowned UK confectionery company manufacturing candy, sweets and jellies to supply sugar as raw materials for their products. Yes! We do offer OEM and Private Labelling to our customers as and when needed.
Q5. What is your expertise as a company?
Alamsco International aims to provide the best quality Agro Commodities using the latest technology available in the global markets. I endeavour to modernize my processes and to utilize a congenial environment that guarantees a commitment to timely delivery, quality and competitive rates. What sets the company apart from others in the same business being in sync with the changing times and constantly keep upgrading the facilities and services. I love to help businesses grow and flourish in the market.
Q6. Is there anything you are excited about that's happening in manufacturing / trade industry at the moment? And how do you see it having an impact?
I am very much optimistic that Pakistan has great potential in all spheres of the economy. Secondly, it has a strong manufacturing base with a growing young population and cheaper labour force. However the revival of the manufacturing industry in the country and improvement in the exports depends upon how far the government is prepared to go and facilitate the exporters.
If the government is ready to tweak its policies to encourage investment in small- to large-scale manufacturing by taxing the entire production, supply chain instead of selectively imposing taxes to the documented segments of the economy. Secondly, government should secure its borders against dumping of finished goods, under-invoicing raw materials and products to protect domestic producers and cut the cost of doing business such as expensive power supply and gas consumption. I foresee Pakistan fortunes is going to change rapidly in near future due to CPEC (China Pakistan Economic Corridor) which would boost the business platform to its new heights in the coming years.
Q7. What do you enjoy most about owning your company?

Being an entrepreneur it has its own share of ups and downs. While the downs can be pretty low the ups always seem to triumph for a true entrepreneur at heart. Milestones are what entrepreneurs and business owners work towards. Once you finally reach a certain point then reflection can truly begin. Finding something you love in running your business keeps it from becoming stale in the long run. No matter which part you love most, loving them all is equally as important. Being an entrepreneur I love to have Freedom, Flexible work hours, Positive feedback, Endless Opportunities, Picking what I'm challenged with, Growth, Helping People and Thinking outside the box.
Q8. How do you see your company developing in the future?
I intend to focus primarily on the European markets. This is largely due to the fact that I have a better understanding of the UK market. Marketing will be my primary concern in the European market in view of regulatory aspects which will be a challenge. I will have to navigate very effectively, at the moment many South Asian companies suffer from increasing regulatory scrutiny coming from strategic markets' regulators. In fact, I foresee a number of potential issues arising once my products are actually available in those countries whether those challenges are related to registrations or financial restrictions. In the next two to three years I aim to be an emerging company at a global level in terms of sales and hopefully have a strong footprint in the European markets that I am going to enter. I intend to remain focused in Europe while being particularly strong in a single country such as the UK in which I foresee a huge business potential.
Q9. How have you found Sourcing Playground and how is it valuable to you?
Sourcing Playground has opened new doors to the business community like never before allowing them to grow their International business. This platform gives people a road map to start asking the right questions and quote to save time and money.
They connect with the right people at the right time that can help them to achieve global success.
A window of opportunity has opened by Sourcing Playground. Let's choose to unleash the unprecedented potential for the change we now face. Through this platform we have a digital visibility and learn as much as possible about the markets we are dealing with in terms of culture. When we are talking to people digitally or in person we need to know how people behave, how to tailor our communications to them and understand the different boundaries and level of acceptance of certain things within our global market. It helps to diversify our markets and reduce our risk. Further this platform helps to build and strengthen the long term business relationships in the international market and keep fulfilling customer needs in time.
Q10. What one piece of advice would you like to share with the Sourcing Playground community?
I would like to share a business model canvas with the Sourcing Playground community that if they keep the following business model in their mind they may feel more relaxed and confident to stride with.
Business Model Canvas:
When I ask entrepreneurs what resources they need for their business model canvas most of them say that they need money, or capital as we call it in business jargon. However, they usually leave out other resources that are sometimes more important than capital.
The resources are needed to create value for your customers. They are considered your assets and they are needed to sustain and support your business. These resources can be categorized into four main categories:
Physical resources, such as raw material, buildings, vehicles, transportation, storage facility, machines and factory.
Human resources, or staff, such as a talented engineer or marketing experts. These resources are more important in companies in the knowledge-intensive and creative sectors.
Intellectual resources, such as your brand, patents, copyrights, partnerships, and customer databases. This can include recipes for those who deal with food. Or it can include a particular way of doing things (that maybe only you know).
Financial resources, such as cash, loan and credit etc.