The new improved Sourcing Playground – A quick look at all the great new things you can do!

More personalised supplier profiles
You can now make your company profile shine and attract new buyers even easier with brand-new supplier profiles.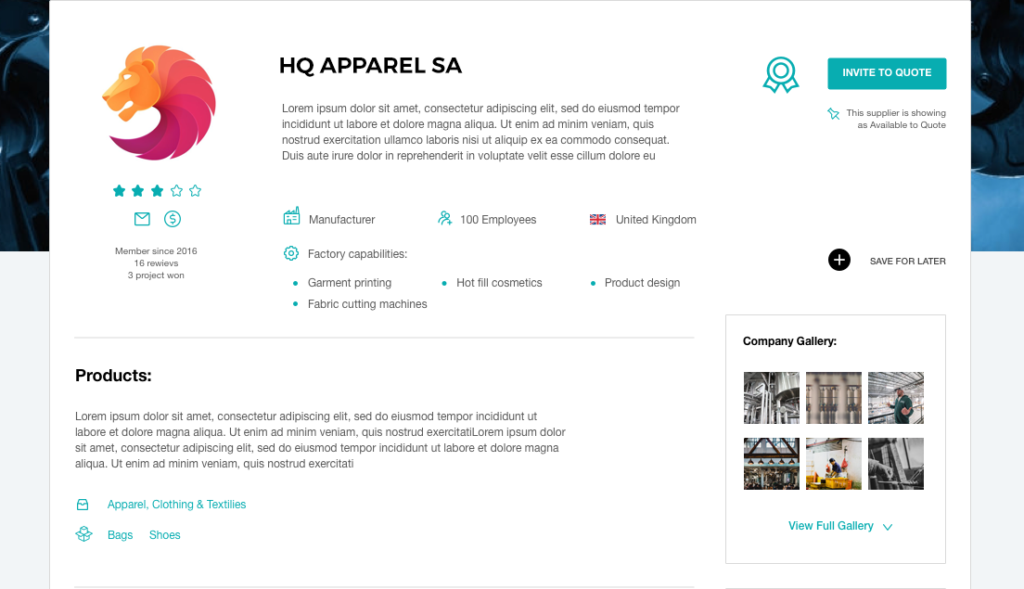 Personalise with company photos. Add cover photos & company galleries to give a glimpse to new buyers of what your company looks like

Add more detailed company information including: employee numbers, company types & what services you offer
More detailed product portfolios. You can now add descriptions, unit cost range and MOQs to your product portfolios so that buyers can see the products you sell
Show off your certifications and credentials. Upload & add all the current certification you hold as a company

Send quotes even faster
We've made it easier for you to send detailed quotes, fast.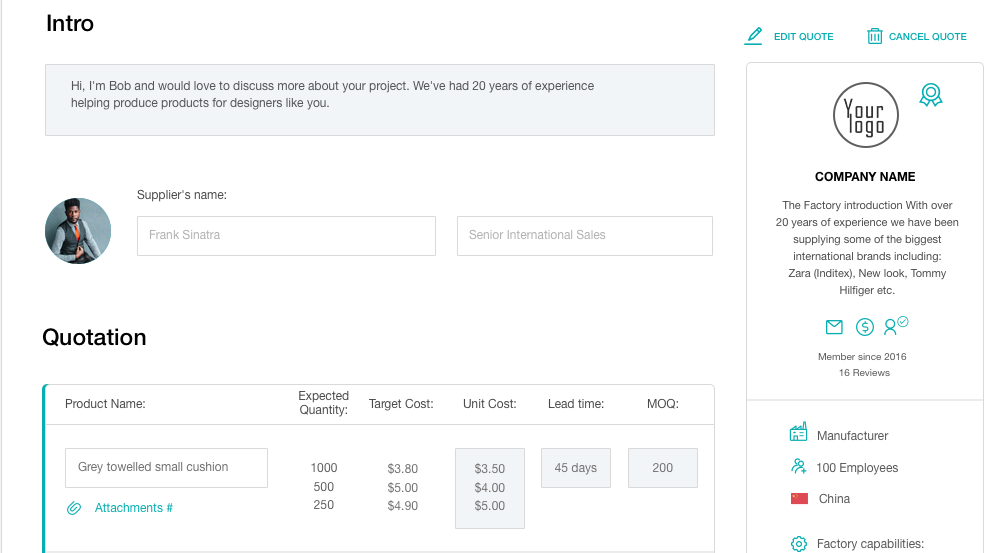 Add personalised introductions on each quote
You can quickly add your costs, leadtimes and MOQs to each product lines on buyer's projects
We will attach your supplier profile along with the quotes you send to buyers, so that buyers have a better insight into your company & better first impression. They are able to quickly see what products and services you can offer so you don't have to keep adding this information on each quotes you send

Chat more easily
It's now even easier to chat with your buyers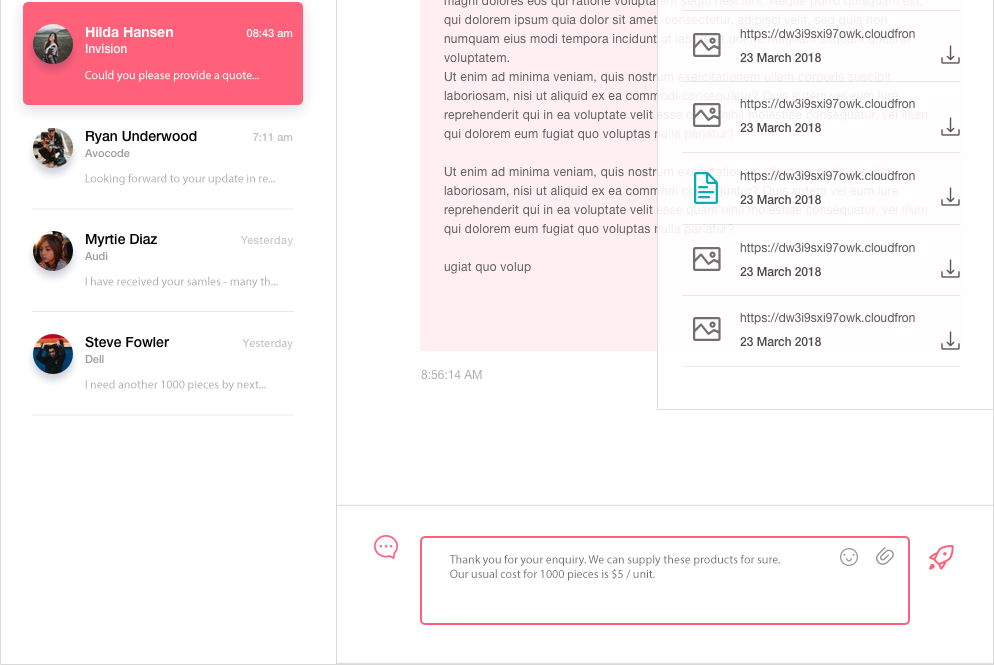 Easier to work with your buyers with a completely brand-new chat
Attach files and images to collaborate and discuss your project with buyers
Access chat anywhere by clicking straight on the top menu
Once you have sent a quotation to a buyer, the buyer will be automatically added to you contact list so you can chat anytime

Organised quotes & projects
You can now view all your quotes in one place making it easier for you to follow up with potential buyers.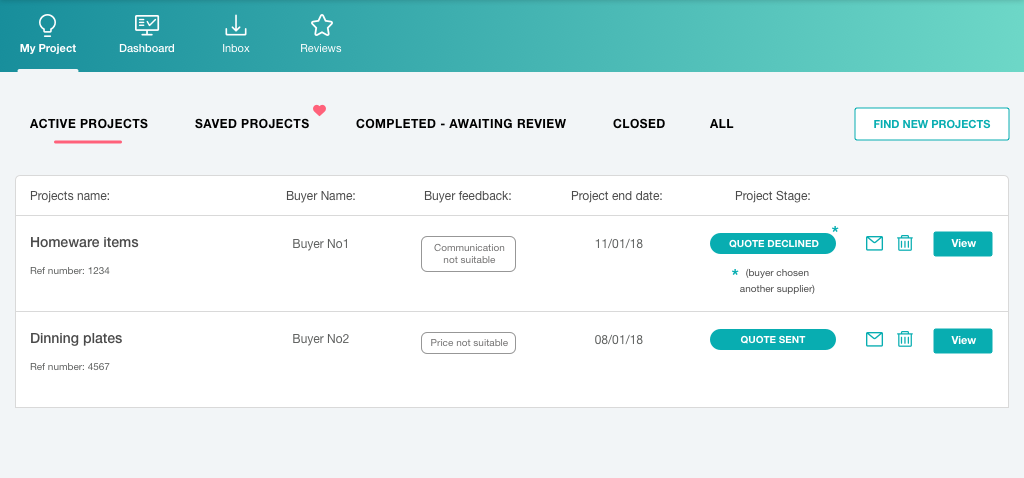 Access your quotes anytime by clicking 'My Projects' from the top menu
Check the status of your quotes to see if you've received any feedback from potential buyers
You can 'Save' projects that you are interested in and go back and quote on them later.
Chats, projects & quotes are all saved in one central location so you can quickly access at any time allowing you to staying organised and on top of your leads

Dashboard
A brand-new dashboard where you can, at a glance get updates and information about the statuses of your projects & quotes.
Quickly see the status and activity of all your projects with individual feeds.
We have added a list of things to complete so you know what you have left outstanding on your profile.
Easily access any saved buyers' projects
We hope you like the new Sourcing Playground!