One important area where suppliers often come up short, is efficiency. While larger suppliers often have systems in place that can objectively measure efficiency and actively improve it (Lean manufacturing, Six Sigma, etc), the vast majority do not.
The reasons for this vary extensively, from the cost of these systems, to belief in the "old way is best".
So how can a supplier improve efficiency, which will ultimately improve their buyer's experience, without imposing the above-mentioned systems?
One glaringly obvious way, is to implement a correct project management system, or re-evaluate existing project management procedures.
Too many suppliers do not have any real project management systems in place, or have ones that are very "loose" or inefficient.
There are plenty of definitions of what project management is. A simple Google search will pull up hundreds. Some might even contradict each other.
Project management is the practice of initiating, planning, executing, controlling, and closing the work of a team to achieve specific goals and meet specific success criteria at the specified time. This is the Wikipedia definition, which seems to hit the nail on the head with as few words as possible. The definition is efficient compared to the myriad of others, which is what this article is all about.
Simply put, it means having a set procedure that is applicable to all buyers (with minor deviations, depending on the buyer), and following this procedure correctly. Essentially, each buyer is a separate project, with a clearly defined beginning and end.
Every project needs a manager, and the manager needs to have the people and equipment in order to complete the job, within a specified time. All of these components need to be well defined.
What is also critical, is that every member of the project has access to all information regarding the project.
A simple generic project management procedure could be as follows.
Quote buyer (Initiating)
Follow up quote (Initiating)
Close the business (Initiating)
Putting someone in charge (controlling)
Organize the various production inputs (Planning)
Provide initial samples (Executing)
Provide pre-production samples (Executing)
Begin bulk production (Executing)
End bulk production (Executing)
Ship (Closing)
Obviously, within each of these procedures are sub procedures, but I am sure you get the idea.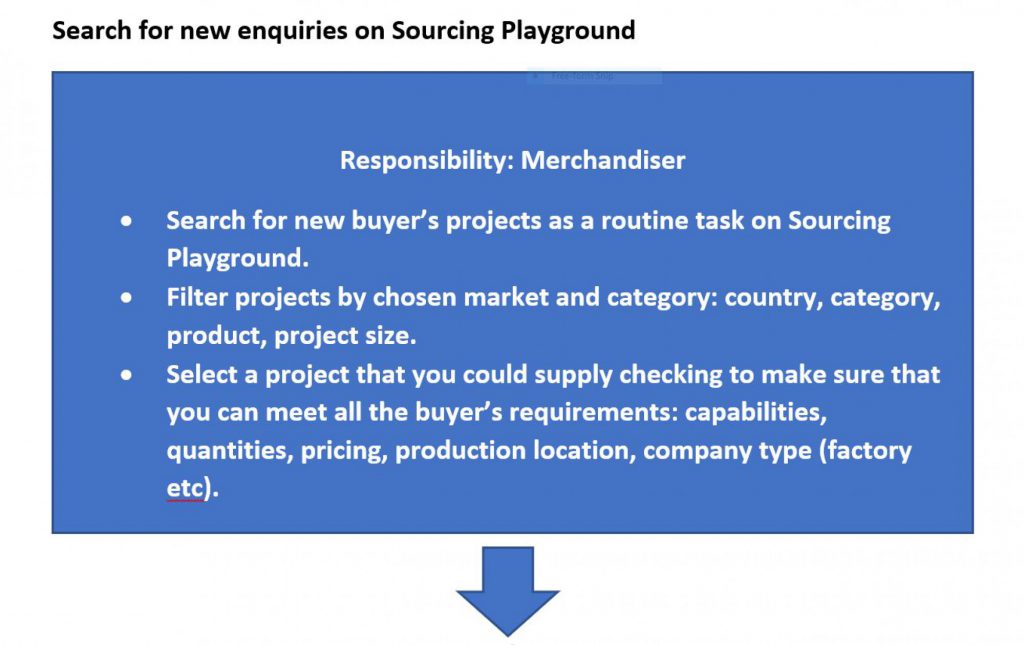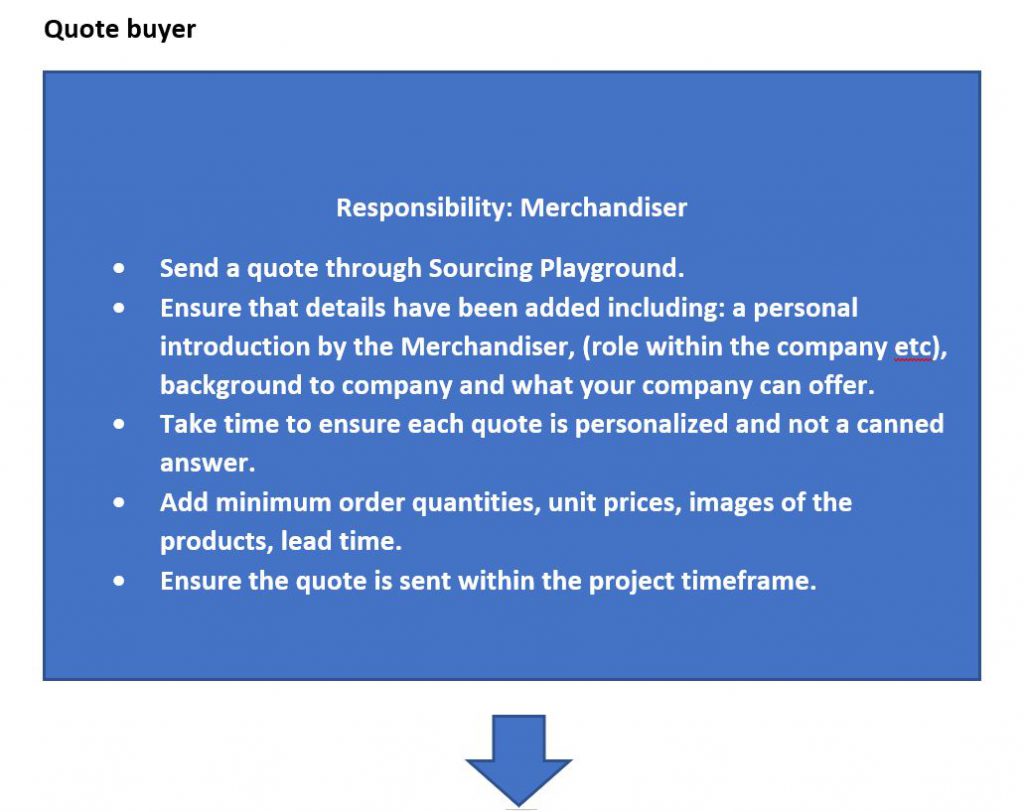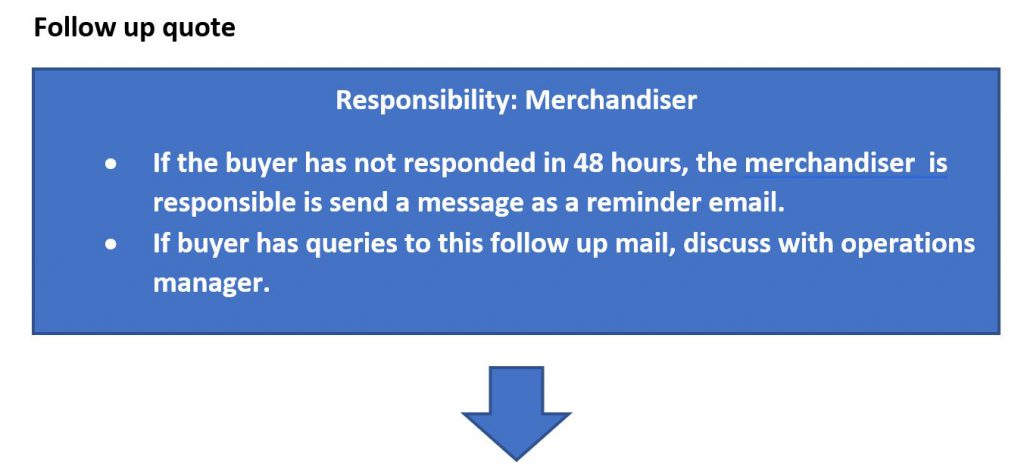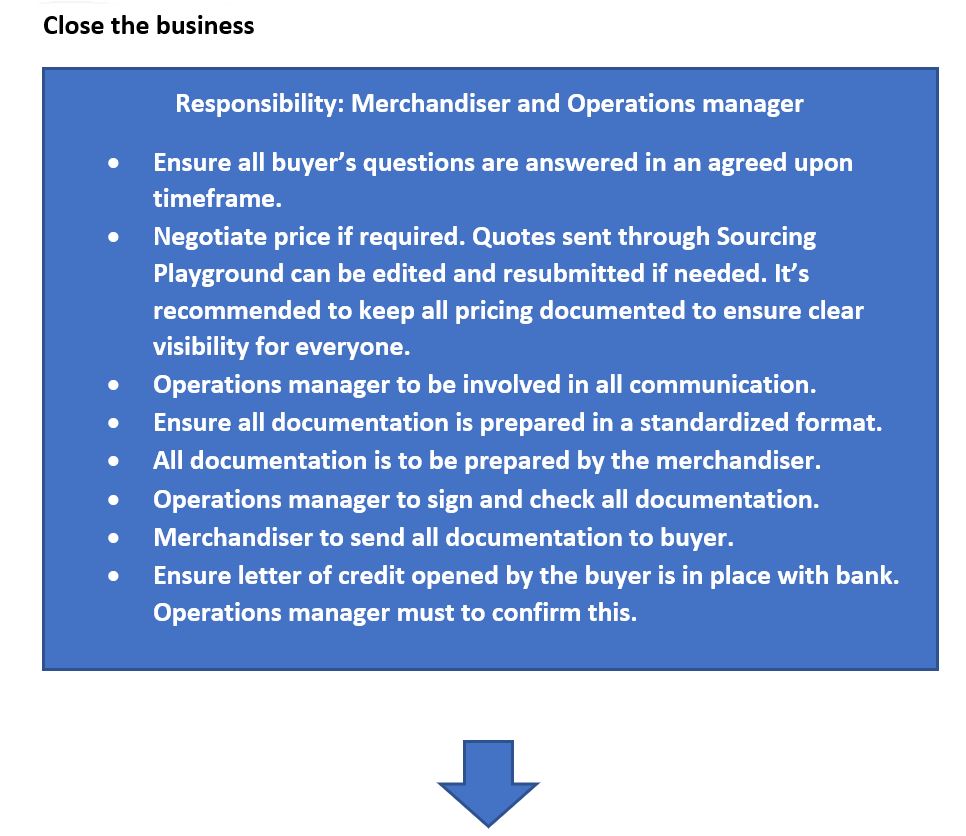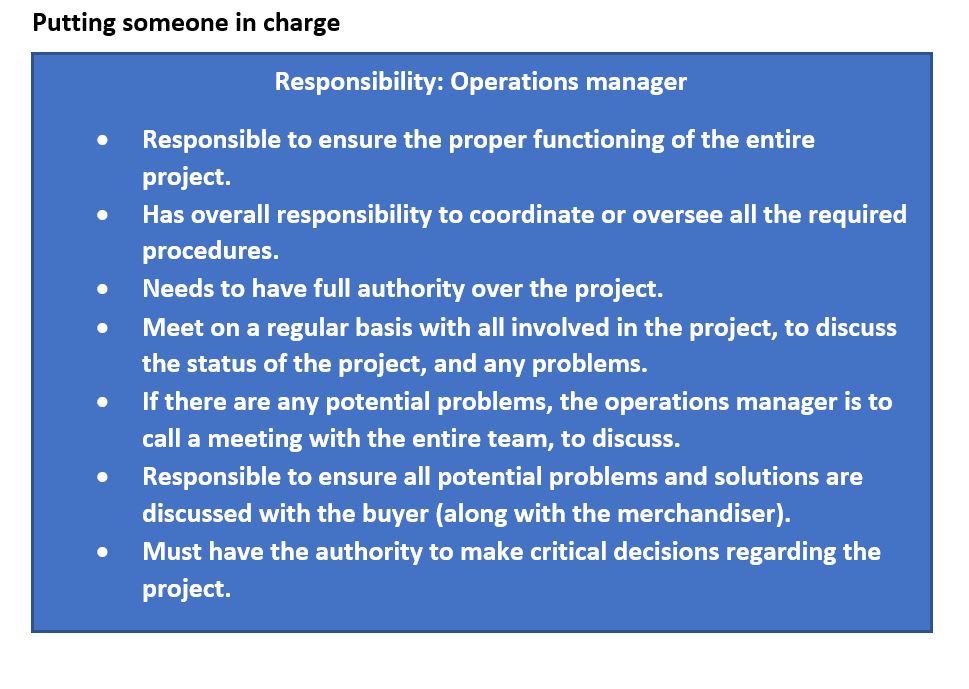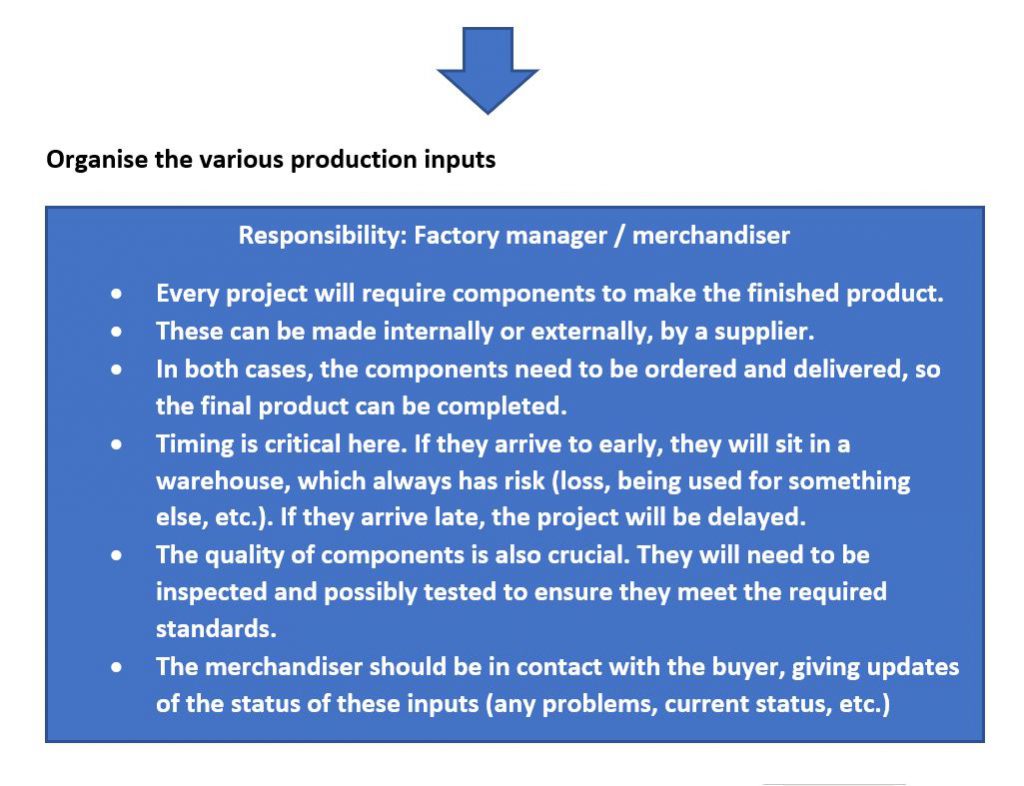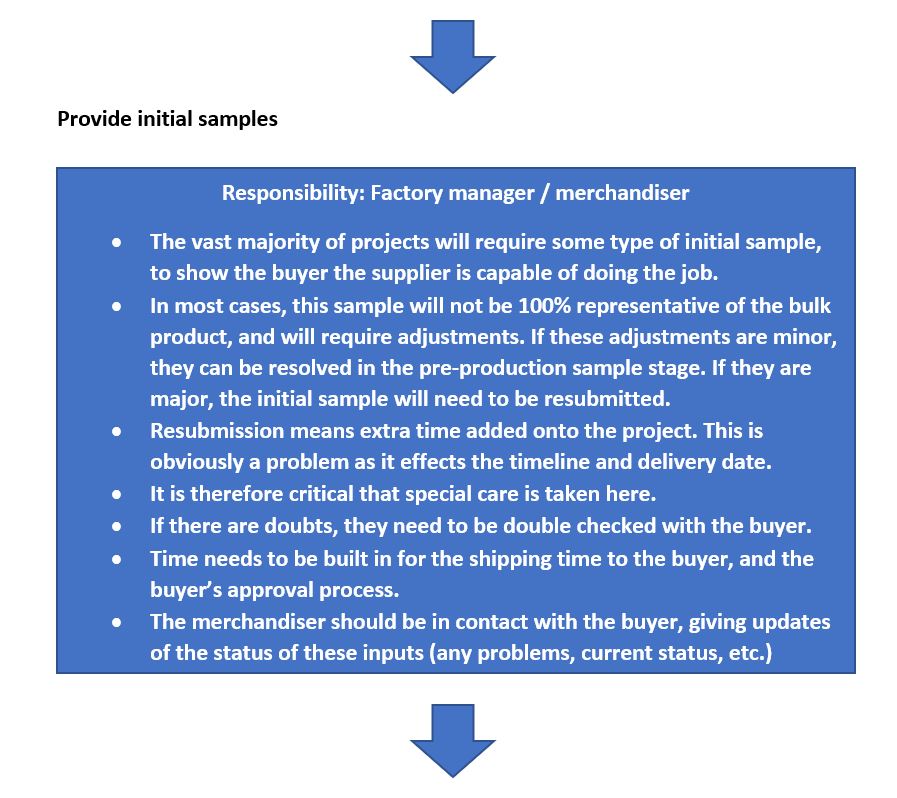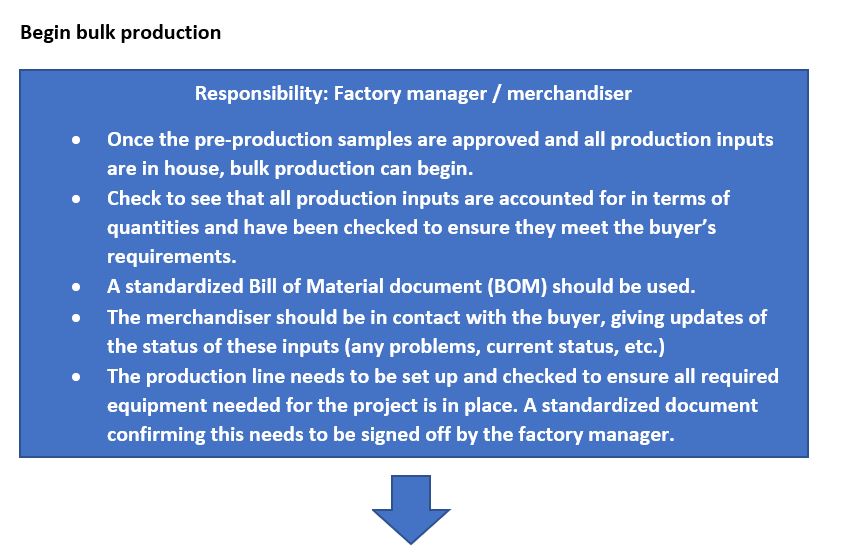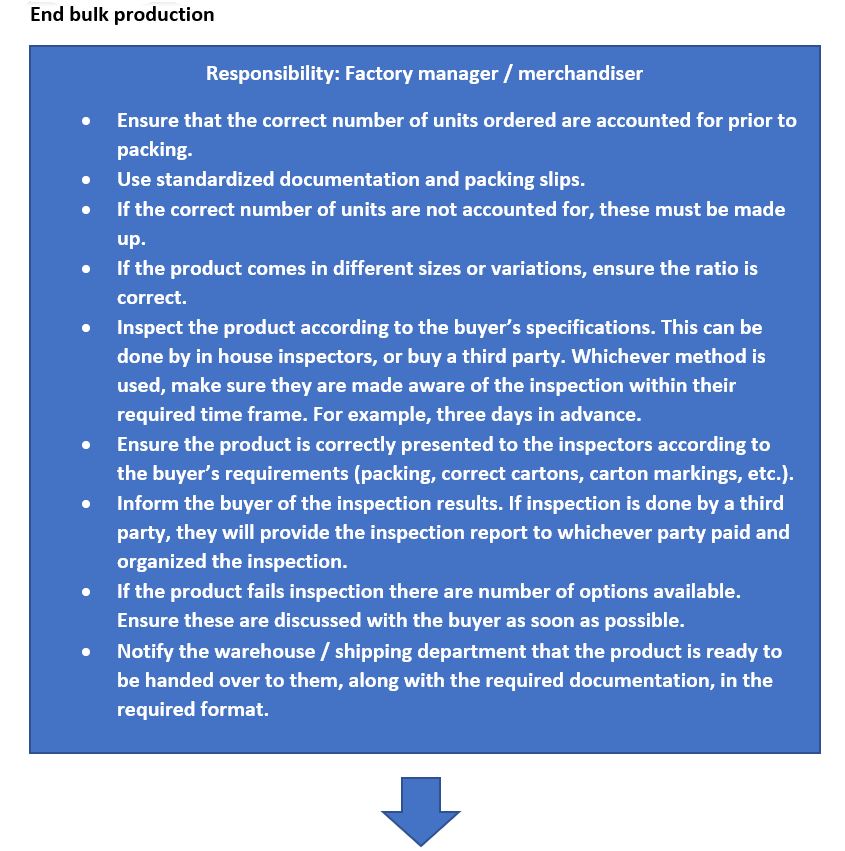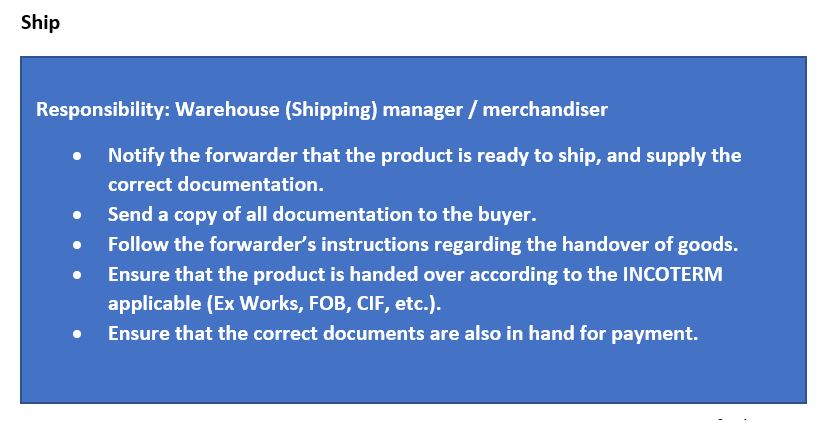 As mentioned, the above flowchart is just designed to give suppliers an idea of what needs to take place for a basic order.
It is important for a supplier to revisit and audit all the procedures regularly, to ensure that nothing is missed, or to identify areas that can do with some improvement. Therefore, once a project is finished, all members of the team should meet to discuss any problems encountered, and ways to solve these problems. Solutions should not only be discussed, but actively implemented and documented in the project flow chart.
There are fantastic, free online apps (Software as a Service) like Trello & Asana that could be used as a project management tool to track, organise and plan your enquiries through to production throughout your entire organisation.
We've written a handy guide on how to use these apps for your project management.