Sourcing Playground helped Sienna Apparel save both commercially and for the environment having a positive impact on the climate & bottom line.
Saving 75% sourcing time whilst also 91% water consumption during the manufacturing process by moving production to an organic cotton supplier for their new range of nursingwear.
Summary:

Breastfeed comfortably and confidently – wherever, and whenever!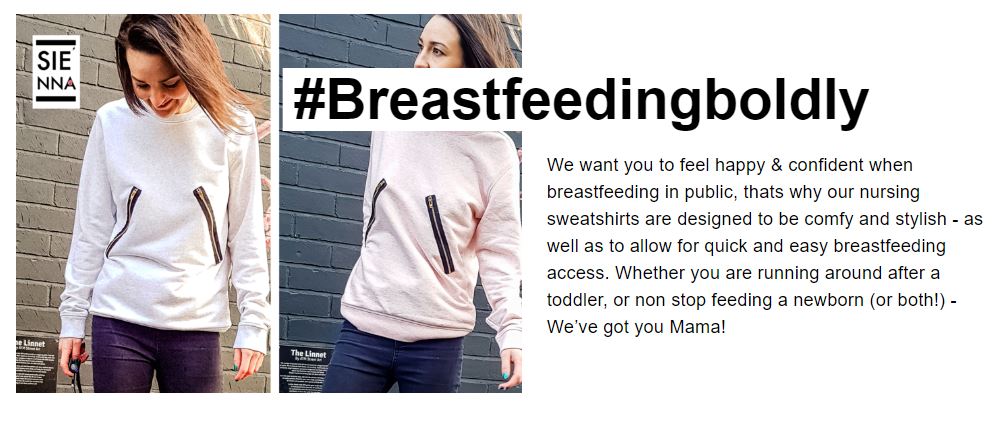 Sienna Apparel's mission:
"To make breastfeeding mamas feel confident, fabulous, and comfortable. The label was created by Lianne, a breastfeeding mama herself felt there was very limited stylish clothing options for breastfeeding women like her and wanted this to change. Lianne wanted to create something that allowed women to feel confident when breastfeeding – look & feel good whilst doing it!"
When Lianne, Founder of Sienna Apparel started to look for factories to help bring her designs to reality, she came to Sourcing Playground because it allowed her to quickly compare offers from more sustainable manufacturers reducing their environmental impact.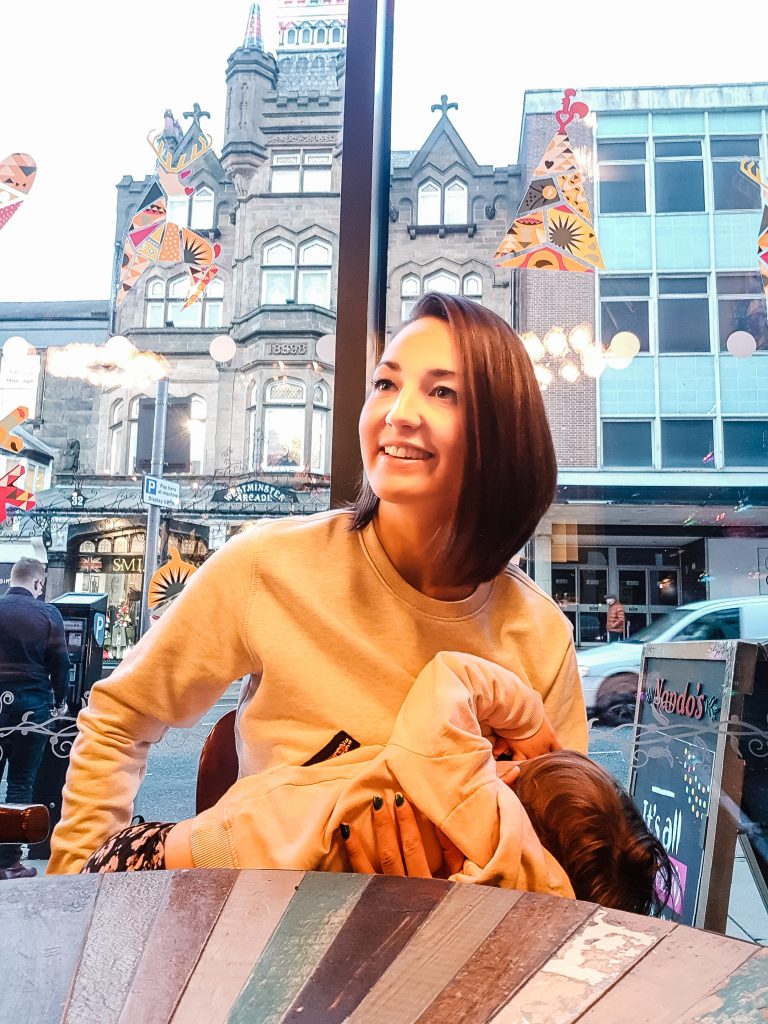 Challenge:

Lianne had already worked with outsourced manufacturers before for her nursingwear range however after the relationship broke down she needed to move production to new suppliers.
Sienna Apparel is focused on selling more sustainable products and reducing their impact on the environment.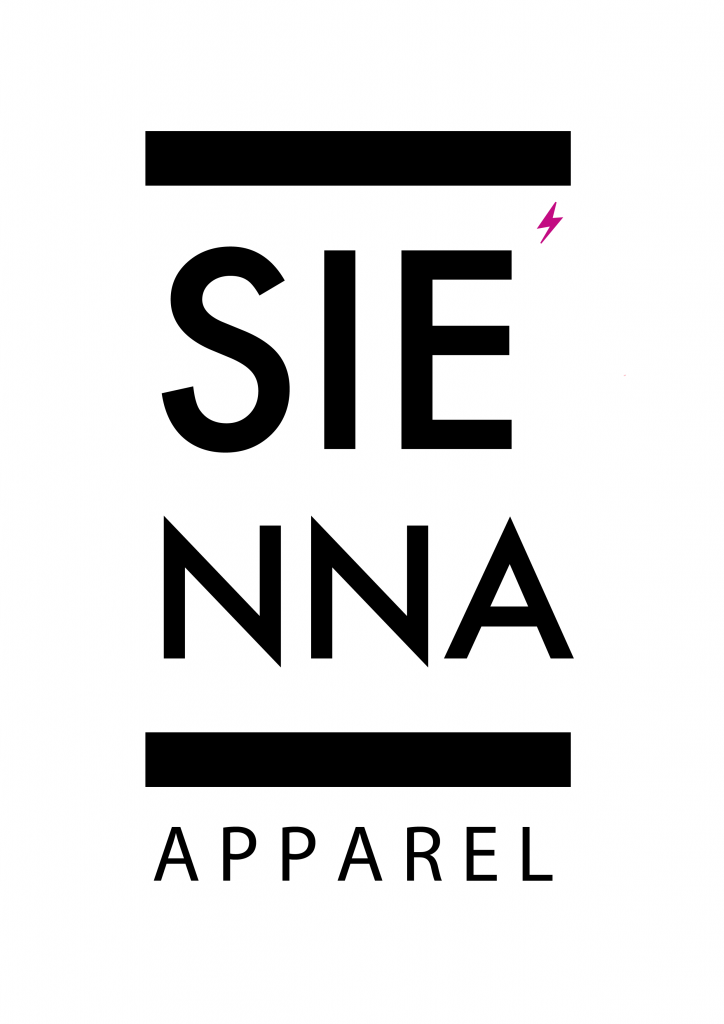 Solution:

Sienna Apparel was introduced to a wide range of factories from Turkey, India, Bangladesh, The Netherlands among others.

Sienna Apparel was able to quickly compare suppliers who are certified organic cotton suppliers, checking their certification and compliance.

They were able to easily find a certified organic cotton supplier as opposed to using conventional cotton for their products.

Lianne received around twenty quotes within a few days and within only a week Lianne had already received fabric swatches from the various factories. After a couple of weeks negotiating costs, terms and comparing delivery quotes she had finalised all the details and already chosen a supplier and started to work on her samples.
In total one month from posting her project on Sourcing Playground Sienna Apparel found the right supplier had started preparing samples.

Results:
Sienna Apparel is now ready for production with her new supplier. With the connections that Sourcing Playground has enabled they are working with a certified organic cotton supplier and therefore successfully: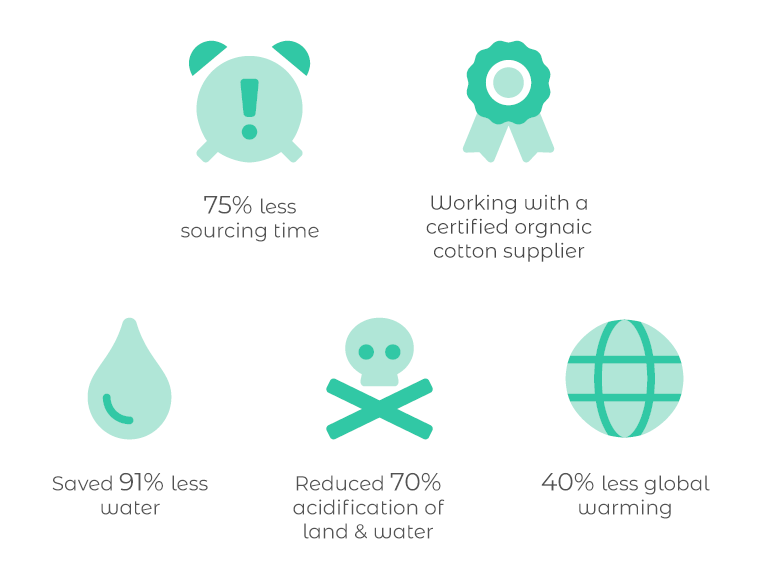 Testimonial:

"I would highly recommend using Sourcing Playground to find a manufacturer for your brand – I actually spent the best part of a year looking for a factory that had all of the qualities / focus on sustainability / certificates and experience that I was looking for, along with the low moqs needed. Then I found Sourcing Playground! I uploaded my brief one evening in around 20 minutes, and the next day had 20 viable quotes from factories that were able to produce exactly what I was asking for, even in terms of price point and moqs. It completely took the stress out of finding a manufacturer – thank you Heather and the team at Sourcing Playground!"