This week's Better Brand is Bastet-Noir.
They produce out of small production studios in Macedonia, and are essentially a custom-made clothing label.
All their designs are made by women single parents and women micro entrepreneurs in North Macedonia.
Every garment sold contributes to their welfare, supports these women with the growth of their businesses, and helps them educate and raise their children.
If you like what you are reading, let's look a bit deeper!
Intro
The brand was created in 2016, out of the desire to support single mothers.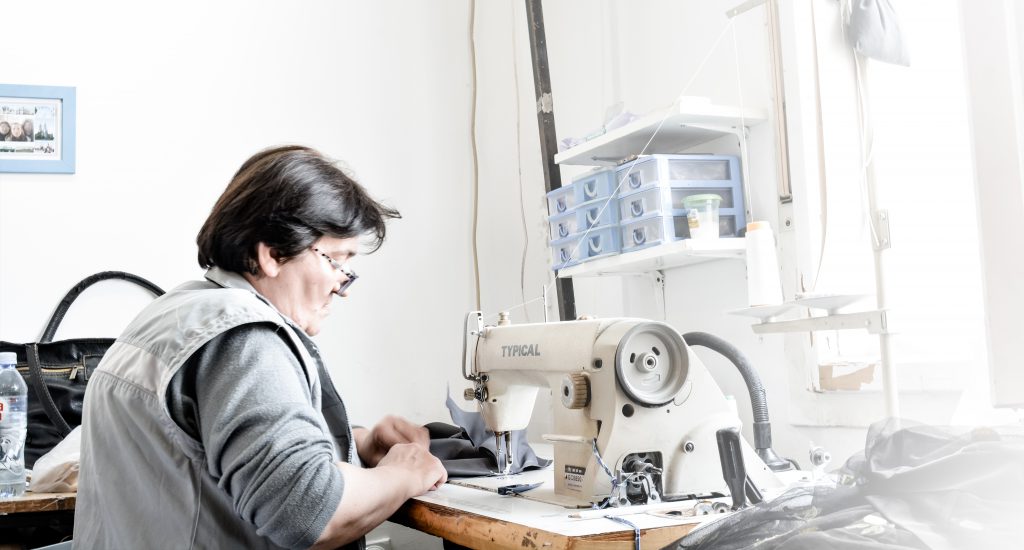 All their items are essentially made to order, and can be usually made up within 1-3 days. They carry no inventory, which obviously is a much more sustainable option, as it reduces waste massively.
Traditional brands create a massive amount of textile waste using modern mass production methods, where hundreds of garments can be cut at one time.
Cutting means offcuts, and this is usually simply dumped. Not only are there offcuts, but usually fabric is left over from an order, which is seen as waste as well.
Studies have shown that up to 17% of fabric used for an order, is lost during cutting as waste.
With each piece custom made and cut, this waste is drastically reduced.
So, we see three things we really like;
Empowerment of women.
Reduction of waste.
Vision & Values
"We believe in consuming fashion responsibly. That's why we have NO WASTE POLICY. Every piece of clothing is TAILOR MADE according to a customer's measurements, and produced only when a customer orders it. Our ON-DEMAND production promotes sustainability by reducing waste and is environmentally conscious and friendly.
By keeping no inventory, we eliminate unnecessary waste and make high quality fashion pieces, personalized to fit your TASTE AND CURVES."
Consuming fashion responsibly is becoming more and more critical as we see the effects of overconsumption of fast fashion.
As we all should know, the general consensus is fashion is the second most polluting industry in the world.
This is why consuming fashion in a responsible manner is so important.
Another important aspect of increased sustainability is living wages paid on time. Something this brand takes very seriously, as part of its empowerment commitments.
Apparel
All Bastet-Noir's apparel is made strictly with no waste policy.
Each item is tailor made according to customer's measurements and produced only when a customer orders it.
As mentioned earlier, this "no inventory" policy contributes to a lot less wastage.
It is more environmentally friendly than large inventory holdings.
Each individual item is ethically produced by a dedicated seamstress.
Handmade techniques are also a great indication of more sustainable slower fashion.
Bastet-Noir also use eco-friendly, compostable, and reusable packaging.
Bastet-Noir has also partnered with Fjong, a clothing rental company. (Clothing rental is also a concept that interests us.)
Rental allows you to constantly change your wardrobe without purchasing new, it essentially reduced the overall environmental footprint of a garment from "cradle to grave".
We give this brand a big "thumbs up".
For more information check out their website – https://bastetnoir.com/