Intro
ELLISS is a London based brand that specialises in women's underwear, swimwear, dresses, and jersey pieces with very unique prints.
The brand was created in 2016 by Elliss Solomon , with the focus on consciously designed clothing with minimal waste.
We like the brand's focus on design, as this is where increased sustainability begins. If you are not designing apparel with sustainability in mind, it is going to be nearly impossible to make more sustainable clothing.
ELLISS mainly uses natural fabrics, such as organic cotton, hemp, and bamboo. Their range also includes items made from recycled ocean plastics.
We also really like the fact that no "virgin" or new synthetic fabric is used in any apparel, as these fabrics are usually oil based (the most unsustainable resource out there), are extremely difficult to recycle, as well as being essentially non-biodegradable.
There is so much of this plastic already in circulation that is heading for landfills. So, there is really no excuse not to recycle back into fabrics or anything else for that matter, prior to making more new oil based materials.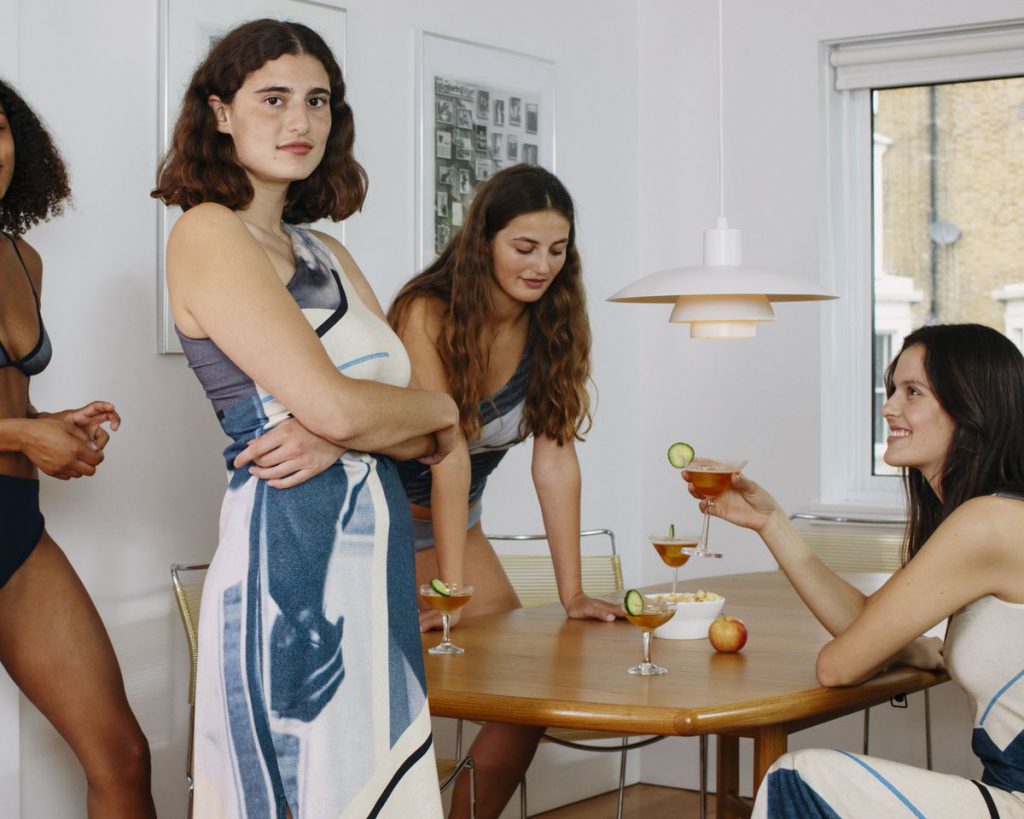 All items are designed and developed in England which we also like. Keeping all processes as "local" as possible, is another element of increased sustainability.
Vision
"We encourage women's empowerment and body positivity by being influenced by women's rights campaigners and strong female characters to create comfortable yet elegant clothing that the wearers feel confident in. We cast real women in our lookbook shoots to reflect the organic and natural feel of the brand and to ensure that ELLISS is aspirational but also accessible to all. The brand is for every type of woman, whether you are bold, sassy or quiet."
ELLIS has a strong vision, that is to the point.
We have featured brands with a strong women's empowerment vision, but not many that also focus on body positivity.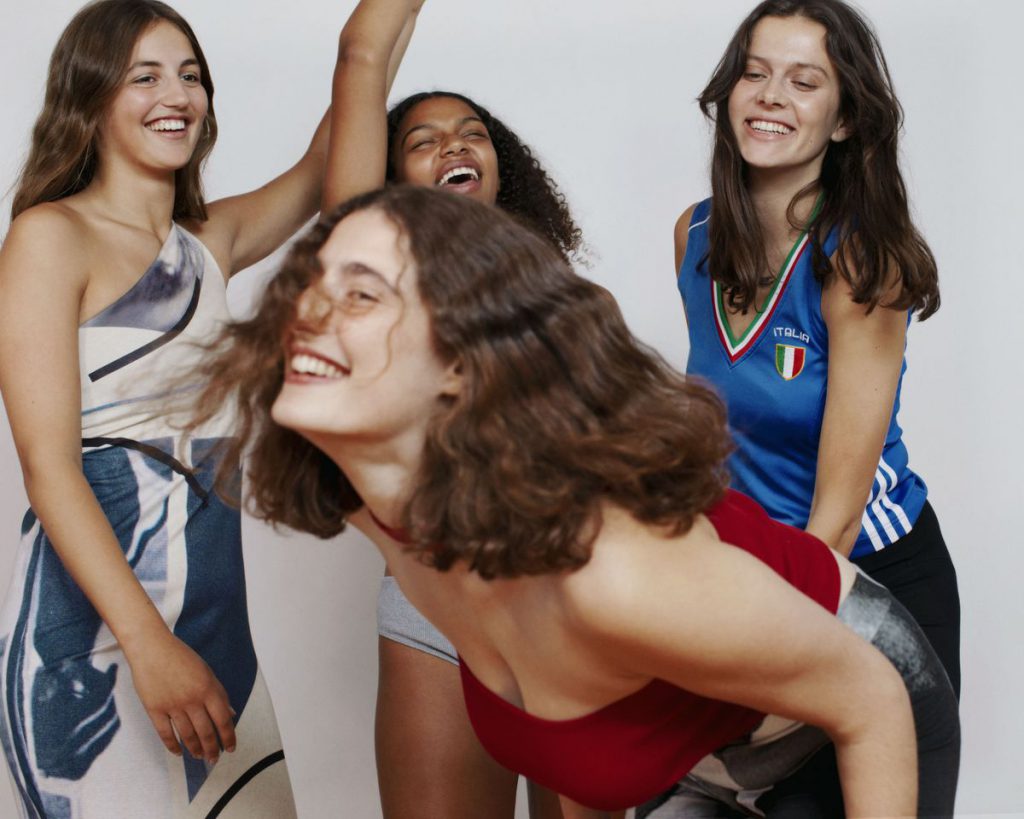 If you do a bit of research into body positivity, you will find that many explanations are complicated, and there is criticism of this concept. We tend to look at it in the simplest form.
People should be comfortable with who they are. Anything that contributes towards this, is a good thing.
We all can agree that the fashion world is highly focused on bombarding us with "unrealism". The perfect life, the perfect clothes, and the perfect body! This applies to women and men. So, it is important that these unrealistic expectations that we are constantly faced with, be addressed. One way is to create clothing that is comfortable and confident.
Following this line of thought, wearing comfortable and confidence inspiring clothing should reduce the desire to constantly buy new clothing that we do not need, in order to chase the unrealistic image of us painted by most fashion brands. This is obviously a more sustainable outcome in itself.
Apparel
Now let's have a look at ELLISS' apparel manufacturing. This is where the most unsustainable practices usually occur in clothing production, so we always pay special attention here.
The brand works hard to ensure that their carbon footprint is reduced as much as possible. As mentioned, this starts with design, and a focus on minimal waste. This is a big plus.
One sure way of reducing a brand's carbon footprint, is to use local / close suppliers.
Logically, the shorter your supply chain, the lower your carbon footprint. To ensure this, ELLISS works with only two small manufacturers.
One manufacturer is based in east London. In fact, ELLISS shares a building with them.
This ensures more efficient and effective production as ELLISS can be easily involved in all aspects of the making process.
Usually, any product development entails multiple use of an international courier of development items. So, close proximity eliminates this polluting step.
The second manufacturer ELLISS works with is a family run manufacturer in Slovenia. This manufacturer has a "Zero Waste" program, where all offcuts and threads are recycled into mattress filling and insulation.
"Zero Waste" is a big plus for increased sustainability, and we have noticed more and more brands and designers focused on this method.
ELLISS understands the importance of a fair wage, as a component of sustainability.
All employees are paid a fair wage and receive benefits including 24 holiday days per year, paid sick days, and statutory 1-year maternity leave.
Printing is done in the Netherlands where prints are made using GOTS certified nontoxic dyes.
There is also a strong focus on more sustainable packaging. All packaging is made from completely recycled materials.
For more on ELLISS click here.