Intro
People Tree – a pioneer in sustainable Fair Trade fashion, their story started in 1991.
Their core mission has stayed the same over the past three decades since award-winning social entrepreneur Safia Minney founded the company. Every product is made to the highest ethical and environmental standards from start to finish. Contemporary, versatile designs and playful, exclusive prints inspired by the V&A archives create stylish, innovative and affordable fashion while respecting people and the planet.
Launching their first fashion range to meet the Global Organic Textile Standard (GOTS) certified by the Soil Association and were the first fashion company to be awarded the World Fair Trade Organisation (WFTO) product label.
Based in London and work with producers from India, Nepal, Bangladesh, Turkey, Portugal and Kenya.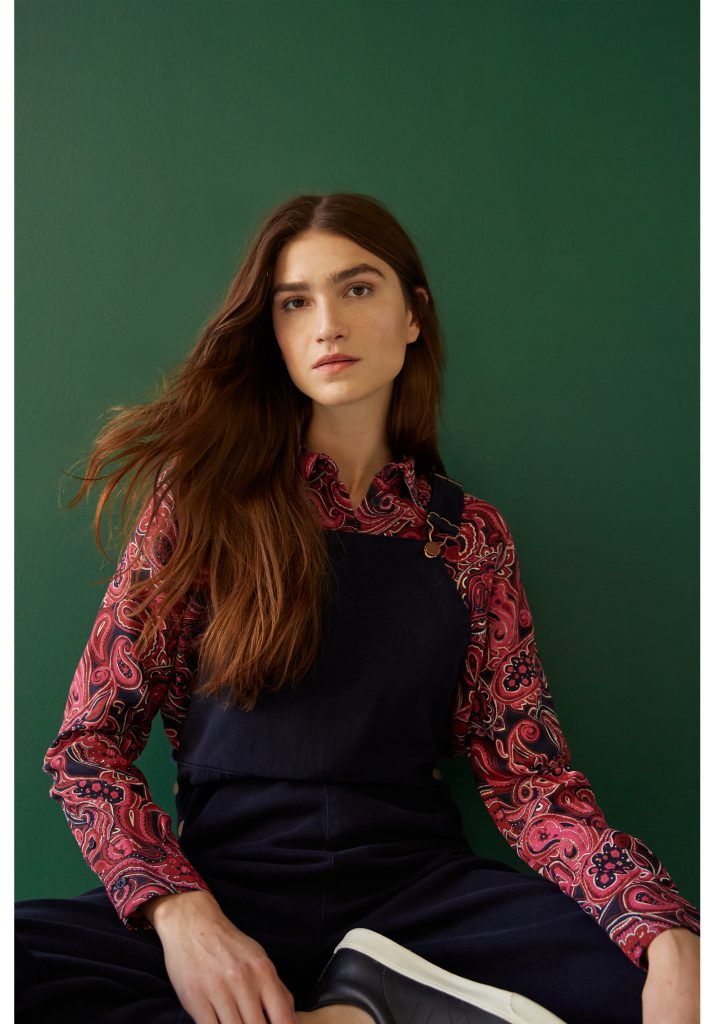 Their Values
Their mission is to support producer partners' efforts towards economic independence and control over their environment and to challenge the power structures that undermine their rights to a livelihood. Aiming to protect the environment and use natural resources suitably throughout their trading and to promote environmentally responsible initiatives to create new models to promote sustainability.
Supplying customers with good quality products, with friendly and efficient service and build awareness to empower customers and producers to participate in Fair Trade and environmentally sustainable solutions.

People Tree also try to set an example to business and government of a Fair Trade model of business based on partnership, people-centered values and sustainability.
From Farm to Factory: What they do
People Tree are committed to changing the way clothes are made, from farm to factory.
This starts with the materials they choose, from the soil the cotton is grown in to the processes of washing the garments, they adhere to certifications such as GOTS to protect the farmers, their environment and their communities.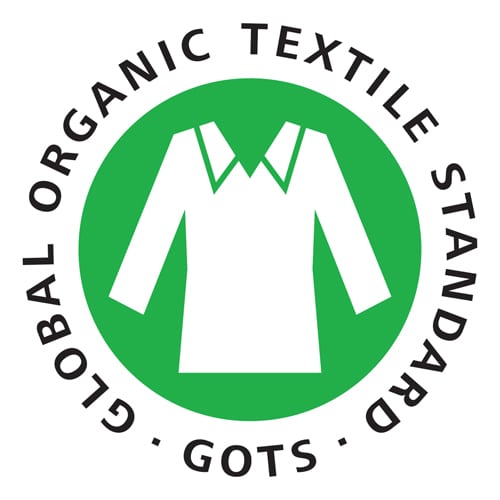 93% of People Tree cotton in 2018 was Global Organic Textile Standard Certified Cotton (GOTS). This is organic cotton that is traceable from the seed to the finished product.
One of their main organic cotton supplier is Chetna Organic, who grows their cotton in three rain fed states in India. If the rainfall is insufficient or delayed, the farmers have developed soil & rain water conservation programs such as digging farm ponds and rock filled dams. These conservation programmes help to not only stop top soil erosion, but also help in locally harvesting the rain water to ensure critical irrigation if required.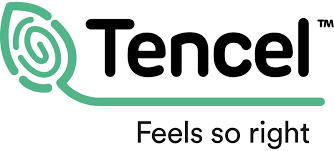 People Tree use Lenzing certified TENCEL™, a sustainable fibre which transforms wood pulp into cellulosic fibres with high resource efficiency and low environmental impact.
All of People Tree's denim is made from organic cotton.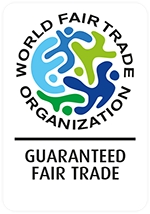 People Tree is a Guaranteed Status member of The World Fair Trade Organization
In Bangladesh and Nepal, People Tree have worked with small producer groups for over 15 years, who use their hand skills to produce hand woven fabrics, hand embroidery, hand dyeing techniques and hand knitting. These significantly reduce the carbon footprint as no machinery is used.

Their organic cotton, organic linen and TENCEL ™ products are certified by PETA
People Tree's producers use traditional skills and combine them with new innovative technologies to support and grow their businesses. By using skills such as hand weaving, hand knitting or hand embroidery they create employment in rural areas where work is often scarce. All clothes are dyed using low impact dyes, free from harmful azo chemicals which are frequently used in clothing manufacture. Using natural materials where possible, avoiding plastic and toxic substances.
People Tree is proud to work with certified producers and their supply chains from the raw material to the finished fabric and garment. Their different certifications means that their textile products have been produced in factories adhering to strict environmental and social standards.
Certification organisations are responsible for ensuring that these standards are followed and respected. If a brand or producer has these certifications, it ensures that they are environmentally friendly and social responsible. These certifications guarantee People Tree's dedication and compliance to the principles of fair trade, covering fair wages, good working conditions, transparency, environmental best practice and gender equality.
To find out more about People Tree visit their website – https://www.peopletree.co.uk