Intro
Tsouls is a more sustainable footwear brand based in the US. Sustainability is at the heart of everything they do from materials used to their core values.
Their values
CLEAN ENVIRONMENT – They source from sustainable cork forests and their chrome-free leather keeps nature and people free from heavy metals
HIGH QUALITY – Sourcing the best materials and craftsmanship without compromise. Because compromise is sacrifice.
HAPPY MANUFACTURING – Made in Portugal with best possible factory environment, paying living wages and offering highest safety standards.
COST TRANSPARENCY – Tsouls reveals their cost to you so that you'll never feel ripped off when you know what things cost
DIRECT TO YOU – From factory to warehouse to you…Its that simple. No middlemen, no muss, no fuss.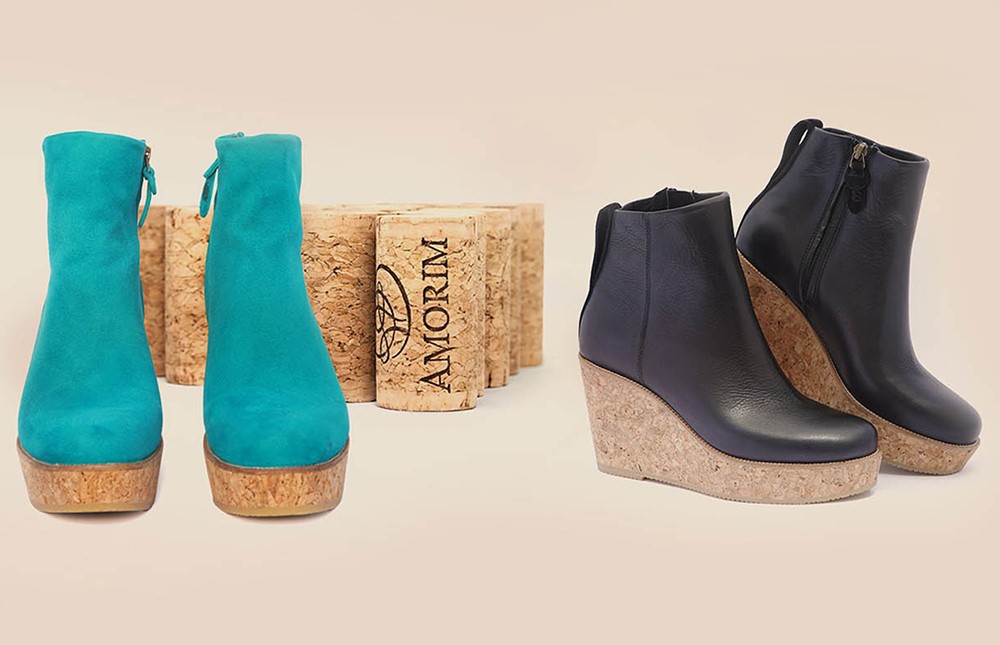 BRAND PROMISE:
TSouls believes fashion should never be thought of as a disposable product. Customers are invited to recycle their old and worn out TSouls shoes by returning them to TSouls so they never end up in a landfill. The old TSouls shoes are recycled through the company's partner programs and the consumer will receive a 30% discount off their next order for partnering with TSouls for sustainability.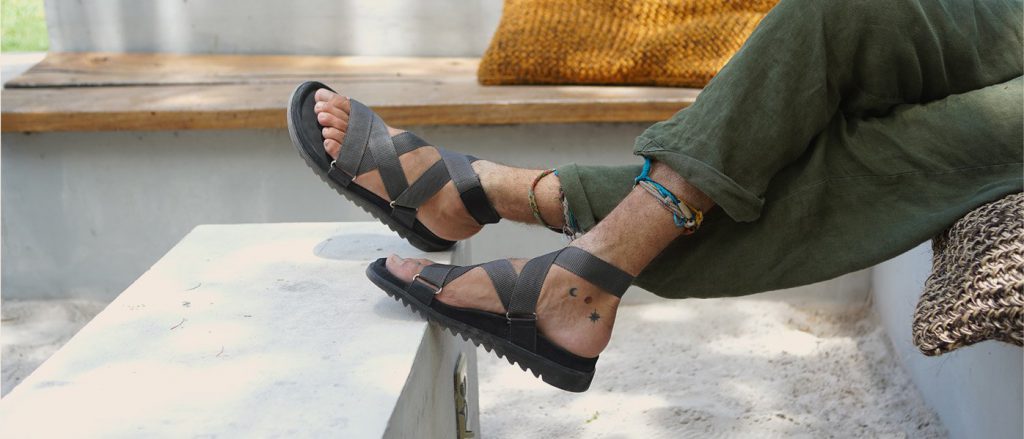 Commitment to Sustainability
Fashion is the second most polluting industry after oil according to Waste360.com when you consider most clothing, footwear, and accessories are not recyclable. Additionally, major design houses would rather burn or destroy unsold merchandise versus selling them via discount channels or sending them for recycling due to fears of their items being stolen or sold on the black market.
The most important environmental challenge the footwear industry is currently facing is the enormous amount of waste generated at the end-of-life phase with most shoes being disposed of in landfills. Approximately 300 million pairs of shoes end up in landfills in the US alone every year and a large portion also end up in the ocean (source: Waste360.com).
Commitment to Progress: What they do
Use more sustainable materials
They use cork for their shoes – which can be renewed at the end-of-life phase and have a carbon offset of -12g per gram of cork
Uses a circular economy method – whereby they allow their customer to return and recycle their old and worn out TSouls shoes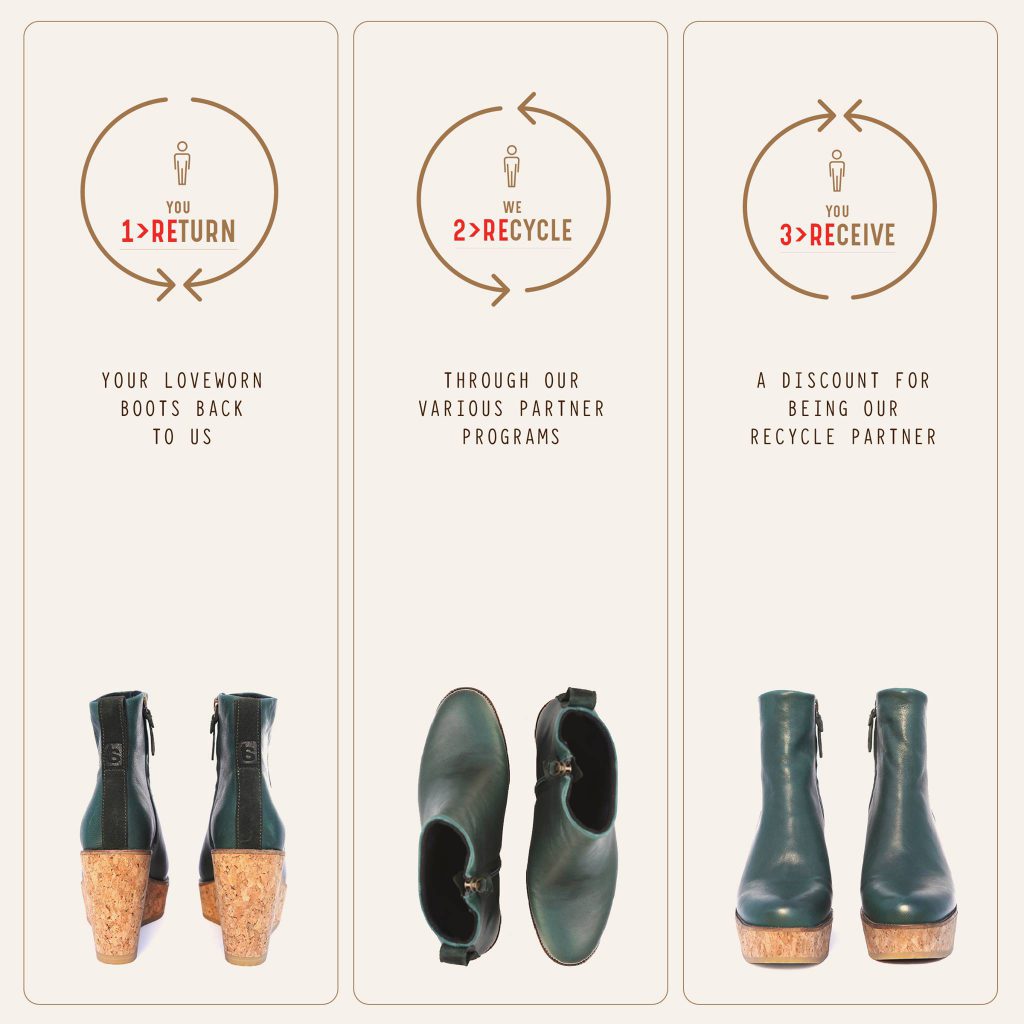 SIGNATURE MATERIAL:
All TSouls shoes are made of renewable bark of the cork oak tree from Portugal. TSouls uses 100% natural, organic material extracted from cork oak trees without ever harming them.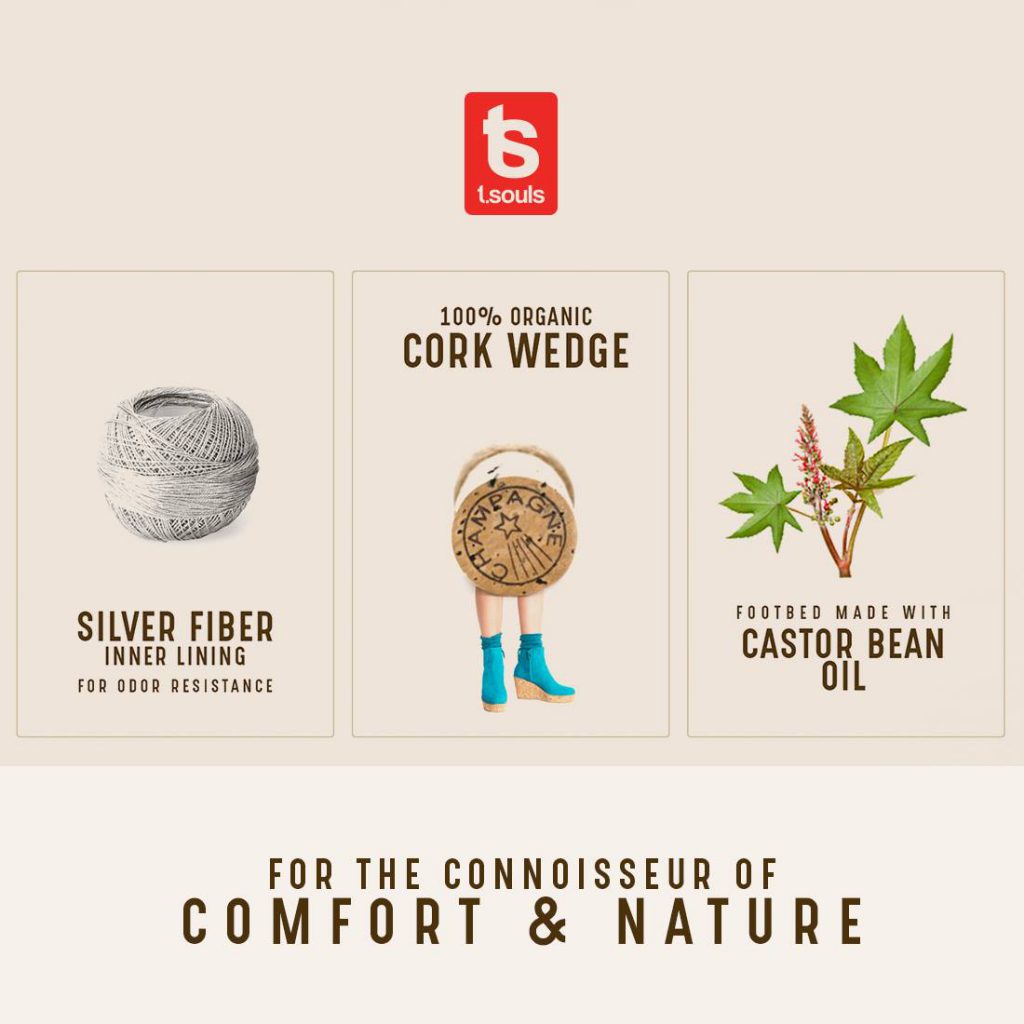 WHY CORK SHOES:
Natural materials like cork can be renewed at the end-of-life phase and have a carbon offset of -12g per gram of cork. Cork also has a longer life during the use/wear phase of the shoe and benefits the user by molding to their feet for an orthopedic comfort fit.
MANUFACTURING LOCATION:
Handmade in Felgueiras, in the District of Porto, Portugal, one of the major footwear producing areas in the country.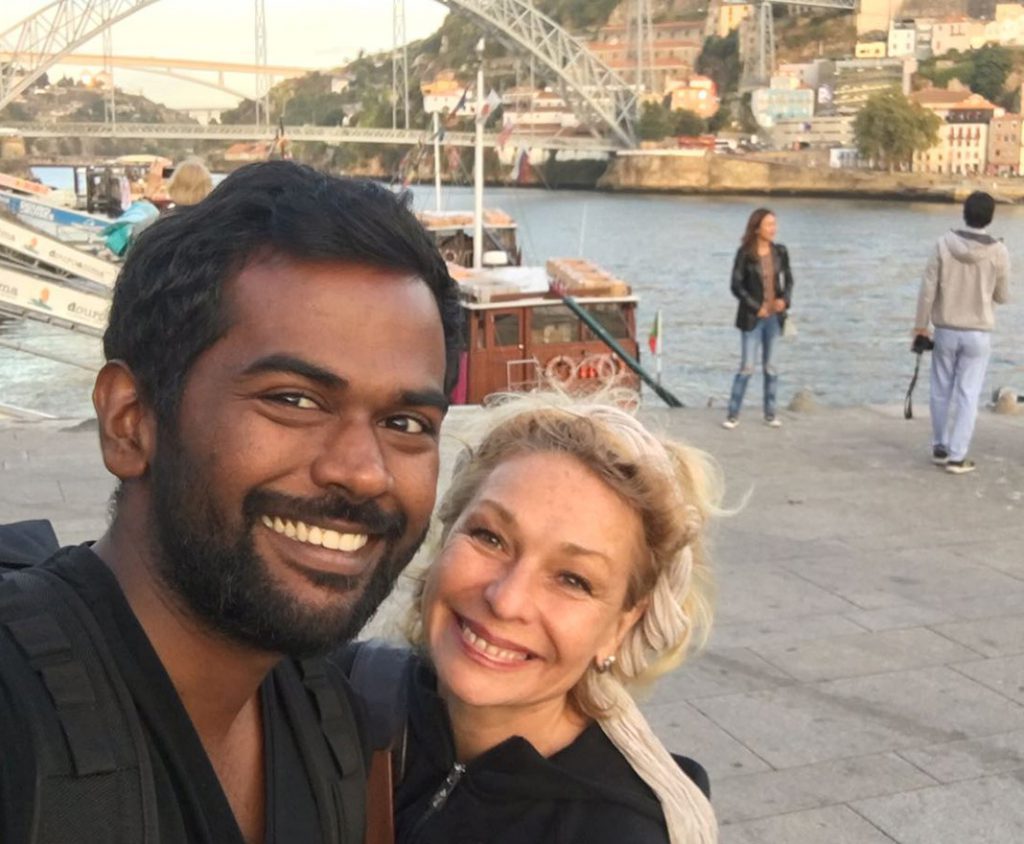 To find out more about Tsouls visit their website – https://www.tsouls.com/