Here you are, riding the wave of the sustainable fashion revolution, creating designs that aren't just aesthetically pleasing but also kind to our planet. Now all you need is a suitable manufacturing partner. But how do you find and select a clothing manufacturer that aligns with your sustainable ethos? Let's delve into the exciting world of sourcing for sustainable fashion brands and retailers.
Just as Coco Chanel's timeless wisdom suggests, being different is key in the fashion industry. As sustainable fashion pioneers, you set yourselves apart, not just through unique designs, but through the ethical manufacturing processes behind them. It's the invisible label that makes your brand truly special.

So, where do we start? Let's unravel the types of factories and suppliers available, identify which countries are most suitable, and weigh the pros and cons of nearshoring vs offshoring. By the end, we'll have a handy list of contacts for factories worldwide at your disposal. "In order to be irreplaceable, one must always be different." – Coco Chanel
Below are three ways you can make sure you choose a sustainable clothing manufacture who is following ethical and more environmentally friendly practices.
1. Make sure the manufacturer's setup is suitable for your needs and your business
What are the different types of clothing manufacturers available? Unravelling the world of clothing manufacturing is like exploring a labyrinth of options. Different types of manufacturers specialise in different areas, each with its own strengths and weaknesses. Understanding these can help you choose the right partner for your sustainable fashion brand.
Full Package Manufacturers
Full Package Manufacturers are the one-stop solution for clothing brands. They take care of everything, from sourcing materials to packaging the final product. Ideal for newbies in the industry, they can be a bit pricier but save you the hassle of coordinating multiple suppliers.
Cut, Make, and Trim Manufacturers (CMT)
Cut, Make, and Trim manufacturers, or CMTs, focus only on the sewing and assembly aspect of production. You provide the design and materials, they put it all together. It's a more hands-on approach but can give you greater control over your supply chain.
Private Label Manufacturers
Then there are Private Label Manufacturers. They produce clothing under your brand name, often with a range of pre-designed styles you can choose from. It's a quick way to build a collection, but you'll have less creative control.
Custom Manufacturers
For those seeking complete creative control and uniqueness in their line, Custom Manufacturers are the best fit. They can bring any design to life but require a significant investment in time and resources.
Each type of manufacturer offers its own balance of price, flexibility, and control. Understanding your brand's specific needs will help you choose the right manufacturing partner.
Another aspect of finding the right manufacturer also involves where the factory is located. Read our blog here for more details on what are the best countries for sustainable manufacturing.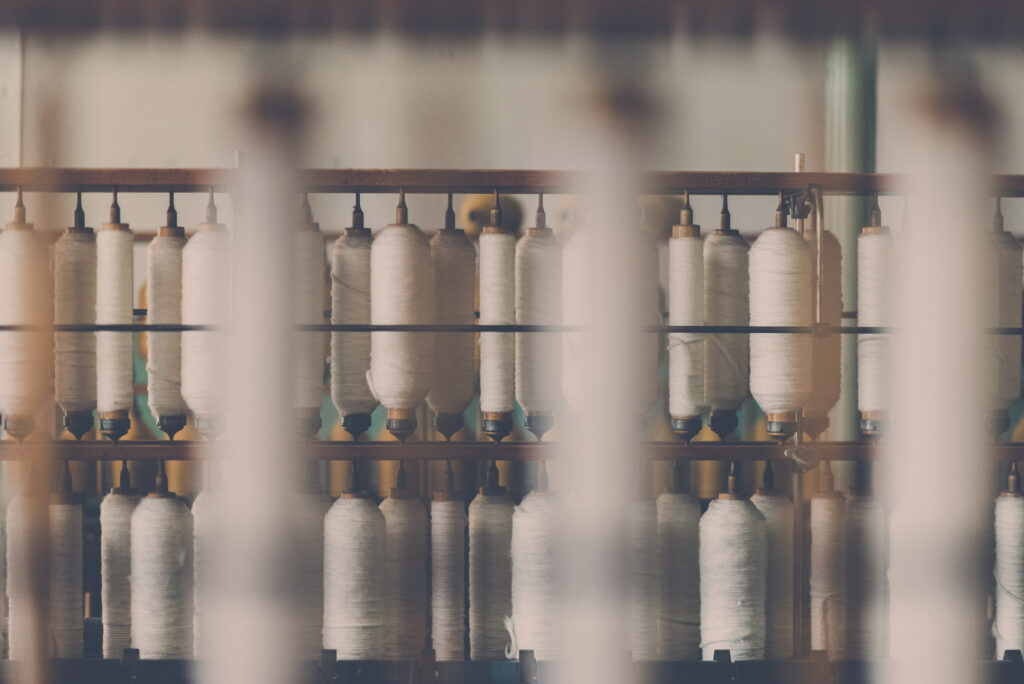 2. Check the manufacturers' sustainability credentials
How can I ensure that the clothing manufacturer I choose is sustainable? Below are some tools and strategies you can use to ensure you are working with a more sustainable and ethical factory.
Third-Party Audits
Regular audits by independent third-party auditors ensure the factory is adhering to sustainability and ethical standards. These audits should include reviews of water and energy use, waste management, and chemical use.
You can hire external auditing companies that specialize in sustainability audits to inspect factories on your behalf. These companies will provide you with comprehensive reports on factory conditions, environmental practices, and labour conditions. Examples of such companies include SGS, Bureau Veritas, and Intertek.

Certifications
Factories should have recognized sustainability certifications, such as the Global Organic Textile Standard (GOTS), the Bluesign system, or the Fair Trade certification. These certificates validate the factories' commitment to sustainability.
You can ask your factories to provide their certification documents. To verify these certificates, you can look up the factory on Sourcing Playground's platform to verify the suppliers' certification records. You can also contact the issuing organizations directly or check the organization's online database. This includes standards like the Global Organic Textile Standard (GOTS), Bluesign, Fair Trade, and others.

Supply Chain Transparency
You should have a clear understanding of your supply chain, including the origin of materials and the manufacturing process. This ensures the factory isn't outsourcing to less sustainable or unethical sources.
You can request your factories for detailed information about their suppliers. Then, you can research these suppliers independently to ensure they're sustainable. This could involve contacting the suppliers directly, checking their certifications, or even visiting them. Various supply chain transparency tools and databases, can also assist you with this process.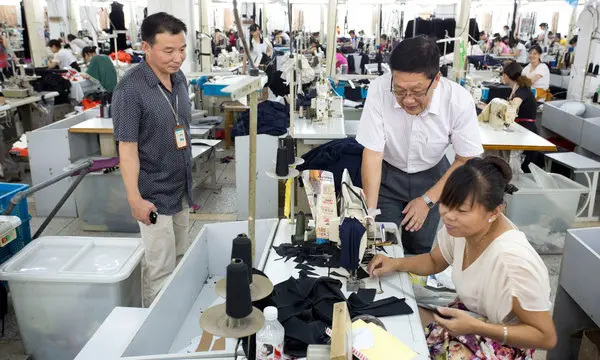 Regular Visits
Regular visits to the factory can help observe the practices on ground, ensuring the factory's compliance with sustainability standards.
You can arrange regular visits to your factories. The frequency of these visits depends on your policy, the factory's performance, and the sustainability targets you have set. Regular visits will allow you to personally observe the factory's operations, working conditions, and environmental practices.

Sustainable Material Sourcing
Ensuring that the factory sources materials from sustainable and ethical sources.
You can request information from your factories about the origin and certification of materials used. For example, if organic cotton is being used, the factory should provide a GOTS certification. You can verify the sustainability of materials by contacting the material suppliers or using online databases and platforms such as the Higg Index.

Worker Welfare
A truly sustainable factory also takes care of its employees. Fair wages, reasonable work hours, and safe working conditions are vital indicators of sustainability.
You can obtain information about worker welfare through third-party audits, direct interviews with workers during your factory visits, or surveys. You can also check if your factories adhere to standards like the SA8000 Standard for decent working conditions.

Engage in a Continuous Improvement Process
You should work with factories to continuously improve their sustainability practices. This could involve sharing best practices, providing training, or investing in more efficient equipment.
You can engage in direct conversations with factory management about their sustainability goals and strategies for improvement. You can also collaborate with independent sustainability consultants or organizations that offer tools and training for improvement, like the Sustainable Apparel Coalition or Textile Exchange.
3. Check what certification the manufacturer has
What are some certifications that sustainable clothing manufacturers can obtain?
Discover the list below (though not exhaustive) that spotlights various forms of certification that apparel manufacturers can obtain. These certifications cover a broad range of material, social, and environmental aspects. If a supplier possesses these certifications, it indicates that they have undergone rigorous examination and have met specific standards in certain key areas. These are the proof of their commitment to sustainability and ethical practices.
Material Certifications
Social / Labour Certifications
Environmental Certifications
Cradle to Cradle Certified:

What they do: Cradle to Cradle Certified is a globally recognized measure of safer, more sustainable products made for the circular economy.
Website: Cradle to Cradle
One goal: To inspire and promote designs that eliminate the concept of waste.
Checked areas: Material health, Material reutilization, Renewable energy, Water use, Social fairness.

LEED Certification:

What they do: LEED Certification is an official recognition that a project complies with the requirements prescribed within the LEED rating systems as created and maintained by the U.S. Green Building Council.
Website: USGBC
One goal: To promote sustainable construction and operation of buildings.
Checked areas: Sustainable site development, Water use, Energy efficiency, Material selection, Indoor environmental quality.

CarbonNeutral certification:

What they do: CarbonNeutral certification is a global standard, independently verified, that ensures that a product, business or event has measured and reduced its CO2 emissions to net zero.
Website: CarbonNeutral
One goal: To enable businesses to achieve significant carbon emissions reductions and efficiencies, and to be recognized for their leadership.
Checked areas: Carbon footprint measurement, Carbon offset, Carbon reduction plan.

| Certification | Type | What They Do | Website Link | Checked Areas |
| --- | --- | --- | --- | --- |
| Global Organic Textile Standard (GOTS) | Material | Ensures the organic status of textiles | GOTS | Organic raw materials, Environmental and social manufacturing impacts, Chemical inputs, Labelling |
| OEKO-TEX® Standard 100 | Material | Tests textiles for harmful substances | OEKO-TEX | Harmful substances in textiles, Human ecological requirements based on product contact with skin |
| Better Cotton Initiative (BCI) | Material | Improves global cotton production | BCI | Cotton farming practices, Workers' conditions |
| Recycled Claim Standard (RCS) | Material | Verifies the presence and amount of recycled material in a final product | Textile Exchange RCS | Material inputs, Chain of Custody, Social and environmental processing requirements |
| Forest Stewardship Council (FSC) | Material | Ensures products come from responsibly managed forests | FSC | Sustainable Forest Management, Chain of Custody, Controlled Wood |
| Responsible Wool Standard (RWS) | Material | Addresses the welfare of sheep and the land they graze on | Textile Exchange RWS | Animal Welfare, Land Management, Chain of Custody |
| Fair Trade Certified | Social/Labour | Promotes fair trade and higher social and environmental standards | Fair Trade Certified | Working conditions, Fair wages, Child labor, Environmental sustainability |
| Worldwide Responsible Accredited Production (WRAP) | Social/Labour | Promotes safe, lawful, humane and ethical manufacturing | WRAP | Legal compliance, Working conditions, Child and forced labor, Wages and hours |
| SA8000® Standard | Social/Labour | The leading social certification standard for factories and organizations | SA8000 | Child labor, Forced labor, Health and safety, Freedom of association and right to collective bargaining, Discrimination, Disciplinary practices, Working hours, Remuneration, Management system |
| Ethical Trading Initiative (ETI) Base Code | Social/Labour | A widely recognised code of labour practice | ETI | Employment is freely chosen, Freedom of association, Safe and hygienic working conditions, Child labor, Living wages, Reasonable working hours, No discrimination, Regular employment, No harsh or inhumane treatment |
| Business Social Compliance Initiative (BSCI) | Social/Labour | Improves working conditions in the global supply chain | BSCI | Workers' rights, Fair remuneration, Occupational health and safety, Special protection for young workers, No bonded labor, Ethical business behaviour, Decent working hours, No child labor, No discrimination, Secure employment |
| Cradle to Cradle Certified | Environmental | Product quality certification for regenerative design | Cradle to Cradle | Material health, Material reutilization, Renewable energy, Water use, Social fairness |
| LEED Certification | Environmental | Recognizes best-in-class building strategies and practices | LEED | Sustainable site development, Water use, Energy efficiency, Material selection, Indoor environmental quality |
| CarbonNeutral certification | Environmental | Certifies carbon neutrality in products, services, or companies | CarbonNeutral | Carbon footprint measurement, Carbon offset, Carbon reduction plan |
| Climate Neutral Certified | Environmental | Certification for brands committed to climate action | Climate Neutral | Carbon footprint measurement, Carbon offset, Carbon reduction plan |
| Rainforest Alliance Certified | Environmental | Protects the environment and promotes the livelihoods of forest communities | Rainforest Alliance | Biodiversity conservation, Improved livelihoods and human well-being, Natural resource conservation |
| ISO 14001 | Environmental | Provides a framework for environmental management systems | ISO | Environmental policy, Planning, Implementation & operation, Checking & corrective action, Management review |
Want to know what are the best countries to source sustainable and ethical clothing manufacturers from? Read our blog here.
If you'd like to find sustainable clothing manufacturers try a 7 day free trial of Sourcing Playground.