Intro
Bear Threads is a Sydney based vegan brand, specialising in organic, ethically made, and environmentally sustainable clothing.
As a brand, Bear Threads values humanity over profits.
Many well-known brands make very similar claims, yet there is often little substance to these claims.
It is usually simply window dressing to boost their sustainability credentials, while driving sales.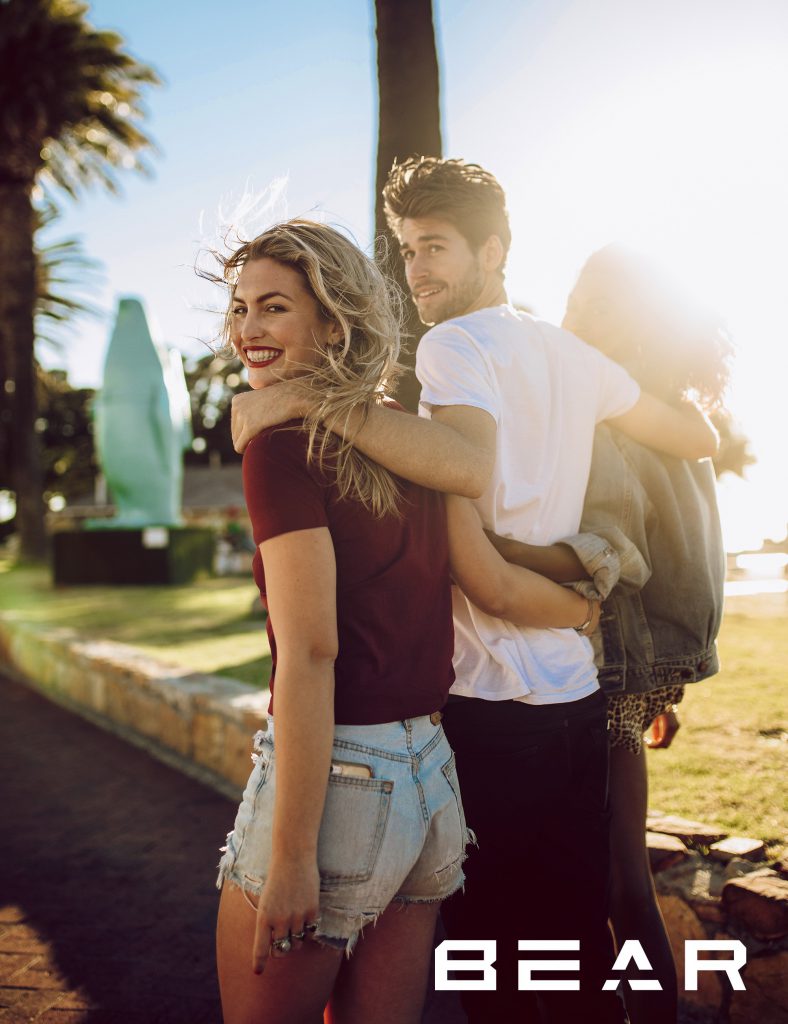 Bear Threads differs from this, and puts its money where its mouth is, by donating a good percentage of their profits to charity.
This is a key business principle for them.
And it is a sound one, especially as we are heading into very uncertain times, where companies will definitely be judged on their human side, both internally and externally.
Bear Threads also believes in leading by example, doing what is right, and empowering those less fortunate.
They understand that increased sustainability does not require massive, far off initiatives (that are often forgotten about and ultimately not achieved), accompanied by a huge PR and media campaign.
It is about trying to be better every day, and implementing small, actionable, and measurable steps to achieve this.
Since their launch in 2019, Bear Threads has focused on simplicity, embracing the essence of minimalistic design, and slow fashion principles.
They also believe in being a driving force to break the stigma around veganism, offering timeless products that respect the environment, animals and garment workers, and promote a positive change in the textile industry.
Vision and Goals
"We donate ≥12% from each purchase to seven charities who are contributing positively to making our world a better place. We are committed to protecting the environment and supporting animal conservation organisations around the world.
We've also partnered with i=Change to improve the lives of women and children around the world by educating young men and women, preventing violence against women, whilst improving working conditions for garment workers."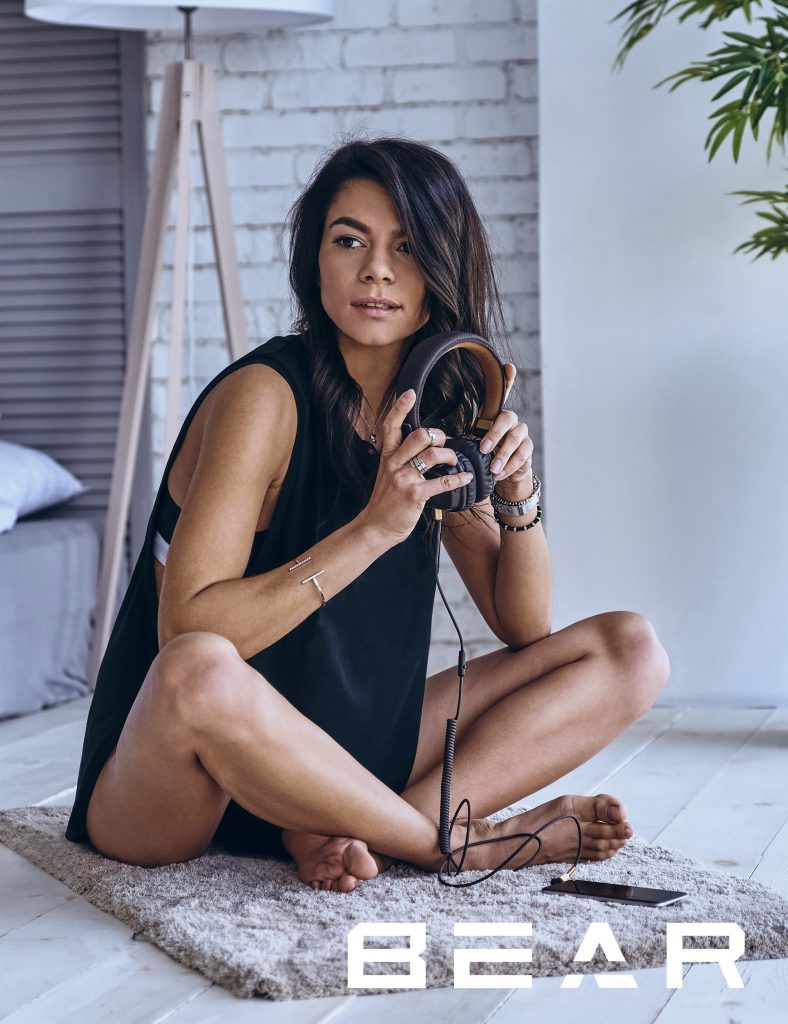 We really like what Bear Threads stands for. Their mission is very clear.
There is none of the common ambiguity we are all used to seeing in company mission statements that relate to more sustainable outcomes.
They address it head on!
If you are interested in checking out the charities they support, here is a the list of charities they contribute to. They are all really worthwhile, and all do great things.
We give this a huge thumbs up.
We also like the transparency they show. When you buy a garment, it shows clearly the amount that will go to charity.
Here's a an example. Many brands also have "charity pledges", but we can't remember one that gives an exact figure for each and every garment.
Another strong belief we have at Sourcing Playground, it that transparency is the doorway to more sustainable outcomes.
It's really great to see that Bear Threads has partnered with i=Change. This organization is doing some pretty great things out there.
To learn about what they do, check out this link to their site.
"100% donations are sent to carefully selected projects, with a focus on women & girls' empowerment"
Jeremy Meltzer
Founder, i=Change
Empowerment of vulnerable women and girls is critical for sustainable outcomes, as this demographic has been identified as one that faces a vey high risk of abuse.
Products
To ensure all their products are as sustainable and as ethically made as possible, Bear Threads only sources from;
Bear Threads works hard to ensures that 100% of the cotton they use in their garments is organic.
While there is a lot of recent debate regarding inorganic VS organic cotton, and which one is better, we are happy that this brand has weighed the pros and cons, made a decision, and stuck with it.
Overall, we believe that properly produced organic cotton, adhering to all the necessary requirements, is better than inorganic cotton.
All polyester used is from recycled sources.
This is another fabric that has its pros and cons.
Out take, after looking at the facts, is that as long as there is no viable and scalable polyester substitute, using recycled polyester is a more sustainable option.
At Sourcing Playground, we have always held the view that being more sustainable is a series of actionable steps, and using recycled materials is more sustainable than using virgin materials. It is definitely a step in the right direction.
The guys at Bear Threads are also very careful to ensure that all embellishments and trims are as eco-friendly as possible.
This entails ensuring that embroidery on their garments is done with with OEKO-TEX Certified embroidery threads, and all printing meets their eco-friendly standards.
To do this, all embroidery thread is produced by MADEIRA and certified under the OEKO-Tex Standard 100.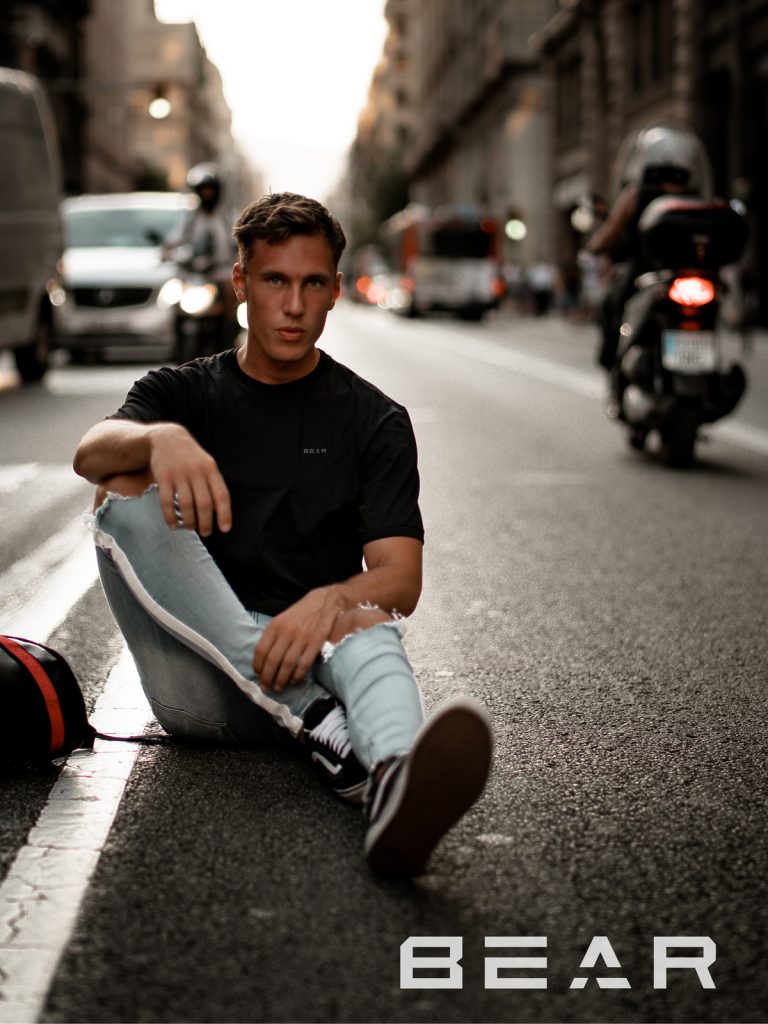 The OEKO-TEX standard certifies that products are free of pollutants and health risks.
As for the ink used in their neck tags, Bear Threads only uses Permaset Aqua inks, which has been approved by the Soil Association in the UK, by having successfully met the requirements of the Global Organic Textiles Standards (GOTS).
These inks are also 100% vegan, which is great to see.
Overall, we really like what Bear Threads is doing. They are a positive force towards more sustainable outcomes.
Check them out here!